In today's aloSIM eSIM review, we're taking a closer look at the aloSIM eSIM, an essential companion for your global adventures.
Join us as we uncover how the innovative eSIM technology is transforming the way we stay connected, ensuring a seamless and cost-effective travel experience.
eSIMs are the answer to staying connected wherever you are. They're cheap and also reliable, which is perfect when you're on vacation. Having an eSIM for travel also means you don't need to worry about roaming charges, swapping out physical SIM cards, and network compatibility.
An eSIM is usually great for someone who doesn't mind having a short-term pay-as-you go plan. This makes having an eSIM solution a perfect option for travelers like us.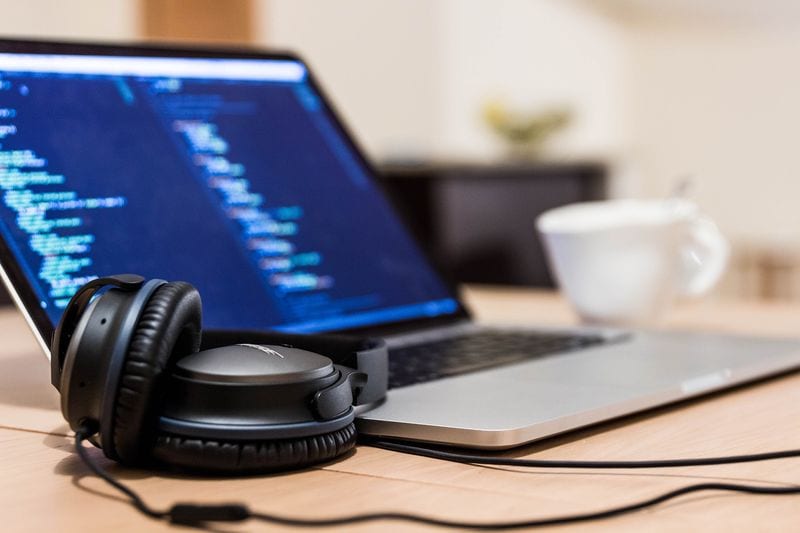 While some eSims are tied to certain countries, many eSIMs let you connect to cellular networks around the world, meaning you can get cheap travel data and avoid roaming charges.
It has to be noted though that the aloSIM eSIM data in particular does not come with a cell number to make calls or texts and is reserved only for data.
Is an eSIM better than a physical SIM card?
Back in the day, we used to recommend that travelers pick up a physical SIM card when they arrived at their destination airport. However, there are definitely disadvantages to this approach:
It can sometimes be hard to identify a reputable local mobile provider.
There's often a lot of annoying paperwork, including showing your passport to register.
You have the hassle of figuring out mobile data and cell plans when you're jet-lagged, and sometimes having to make the deal in another language.
Having to physically swap out your old SIM card for the new one, and store your home SIM card somewhere safe for when you head back home.
These days, we generally recommend travelers get an eSIM instead, as long as their phone supports it.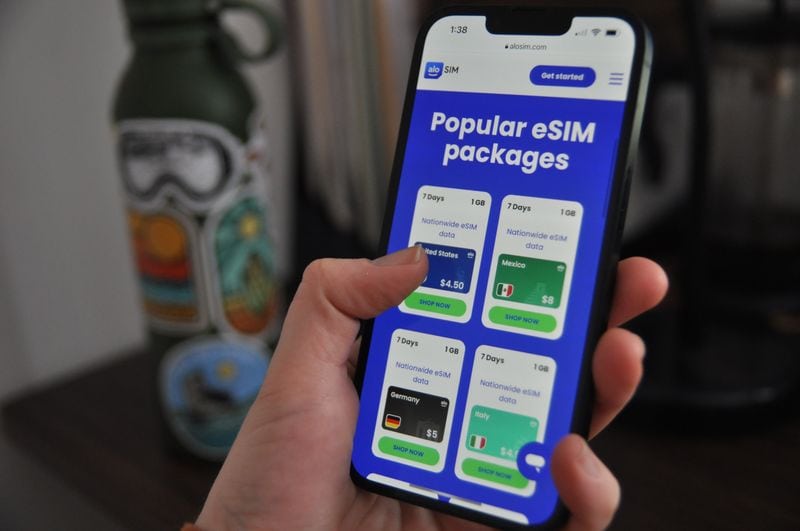 What's an eSIM?
An eSIM is exactly what it sounds like: an electronic SIM card. The eSIM hardware is embedded in your phone (meaning it's not removable, unlike a standard physical SIM card) and just needs to be programmed to work with different carriers and cell providers.
What's cool about an eSIM is that you don't need to visit a physical store. You can get an eSIM entirely online.
You can also buy an eSIM from your home country, before you leave on your trip.
An eSIM lets you change your wireless carrier, data, or service plan through software, without removing a physical chip, and inserting a new one. Most of the time, all you need to do is scan a simple QR code to switch your eSIM from one carrier to another.
An eSIM can also let you use two different data plans on the same device (like a home and work plan), or let you switch between different plans, depending on where you are in the world.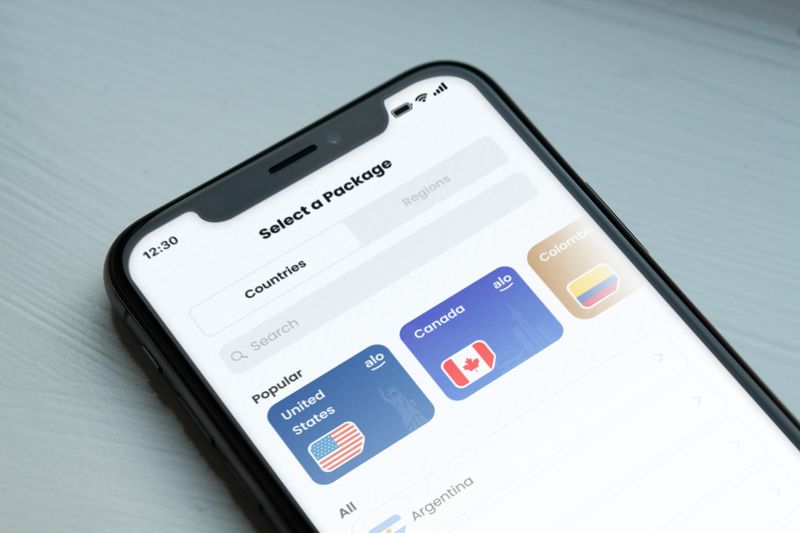 Is my device compatible with an eSIM?
Most newer devices are compatible with eSIMs. However, not all phones are compatible with an eSIM. When choosing an eSIM, first make sure that your phone is compatible using this link.
Important Note: Your phone must be carrier-unlocked to use an eSIM.
If you're not sure if your phone is eSIM compatible, you may still be in luck!
iPads and some laptops support eSIMs. Apple iPads have an easy eSIM interface, where you can simply choose your plan and provider from a menu on the iPad. Some laptops from Dell, Asus, Acer, Lenovo, Samsung and Microsoft support eSIM, but Apple laptops don't support eSIMs at this time.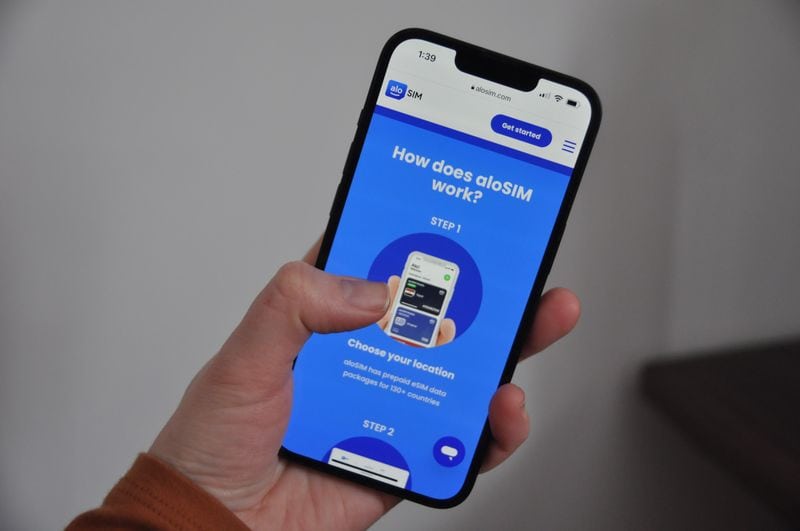 Using an eSIM is pretty simple for most users. First, make sure your device is eSIM compatible, then buy the eSIM online. Finally, scan a QR code (or enter the settings manually) and turn on data roaming from your settings.
After that, you can call and message all your existing contacts on free chat providers like WhatsApp, just as if you're in the same country. You can even keep your original SIM for phone calls if you wanted to continue using your existing provider.
AloSIM Review
In this aloSIM eSIM review, we test the aloSIM personally, and give you more information about aloSIM eSIM plans so that you can see if it's a good choice for you.
Getting an aloSIM is a simple process.
How to buy an aloSIM eSIM
Choose your location from 130+ countries for your prepaid eSIM data package.
Select your eSIM plan, choosing how much data you want, and how long you want it.
Add your eSIM to your device.
My personal experience buying and activating my aloSIM eSIM
Getting started with aloSIM was easy.
You can buy an aloSIM on either:
I chose to buy it in the AloSIM App so I could do this aloSim app review.
First, I installed the aloSIM app from the Google Play store (on my Samsung phone).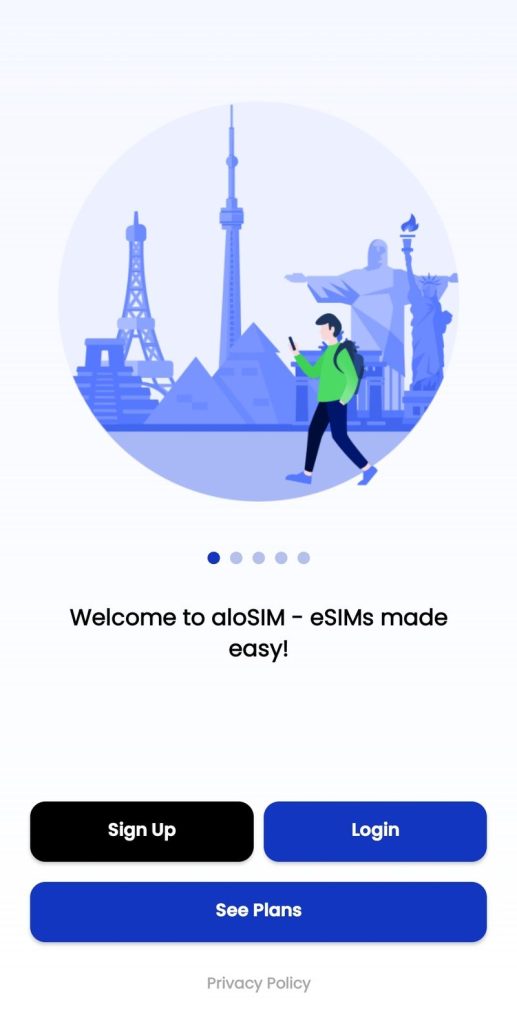 From there, I created an account.
I then activated the account through an email confirmation.
Next I browsed to their store, and chose my eSIM plan.
There are options for plans from over 130 countries worldwide.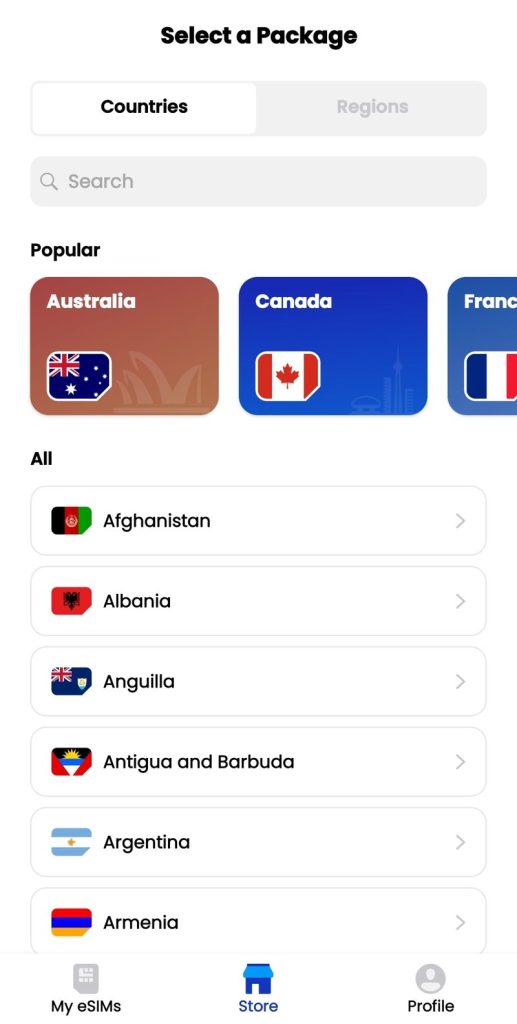 Since I'm in Canada right now, I chose the Canada plan. You can choose different data amounts, but I grabbed just 1GB of data, since I don't need much data right now.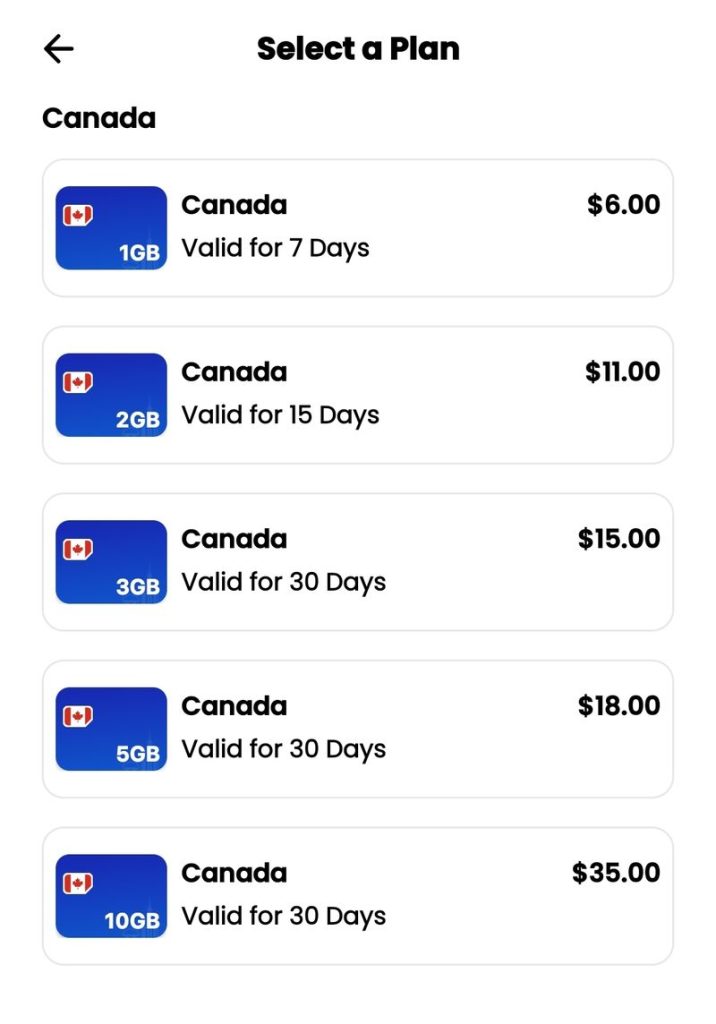 I bought the eSIM, following the onscreen directions.
Then, I went to the My eSIMs page.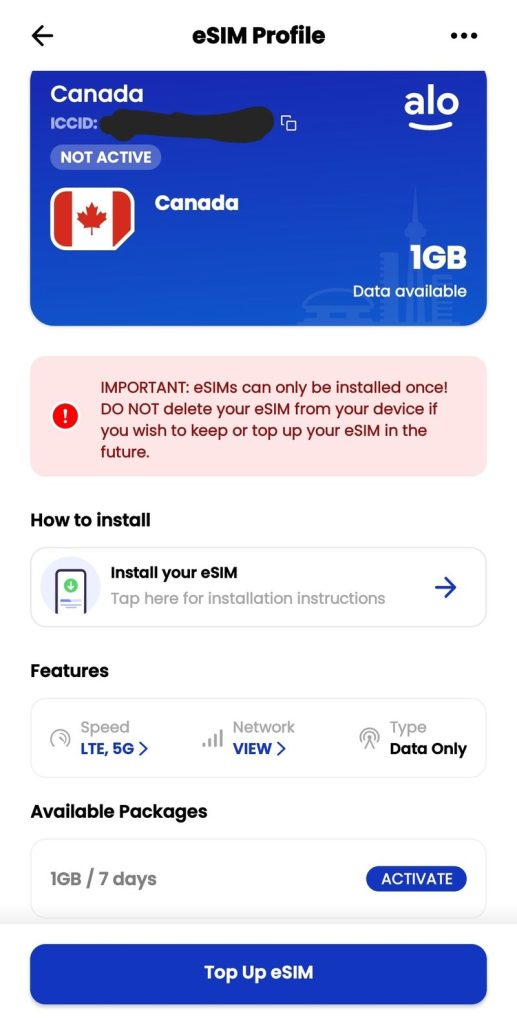 Next, I clicked on the eSIM plan (Canada in my case). Notice that it's not activated yet.
Click Activate.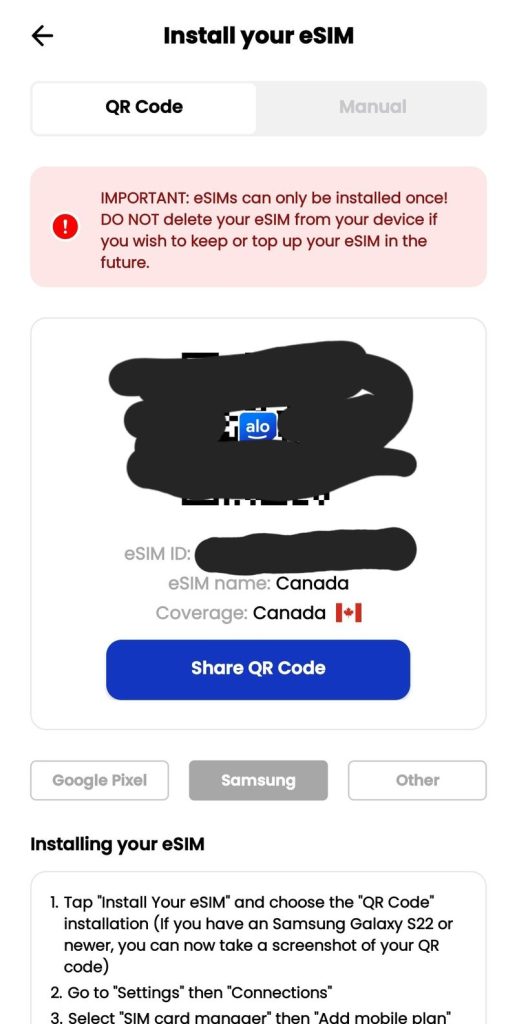 I could then install the eSIM one of two ways:
Manually, by entering the eSIM ID in your phone's SIM card manager settings, or
Using a QR code.
Select the QR Code or Manual tab option.
I chose the install via QR code, since it's faster, but it's nice to see there's a manual option, if you need it, for whatever reason.
I selected the Samsung instructions, which were detailed and clear.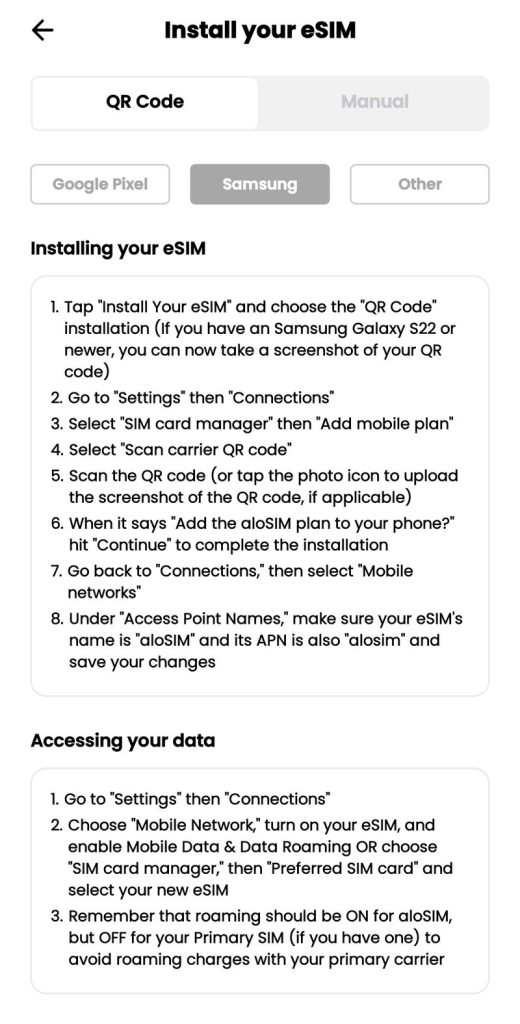 I followed the instructions for Samsung, and took a screenshot of the QR code. If you don't have a Samsung newer than a Samsung Galaxy 22, you'll need to either print out your QR code, or get it to display on a different phone, laptop, or other device. If you can't do this, you can always back up a step and install the eSIM manually.
Follow the instructions for setting up the eSIM. Essentially, you'll go into your phone's SIM card manager settings. This is what my SIM manager setting screen looks like: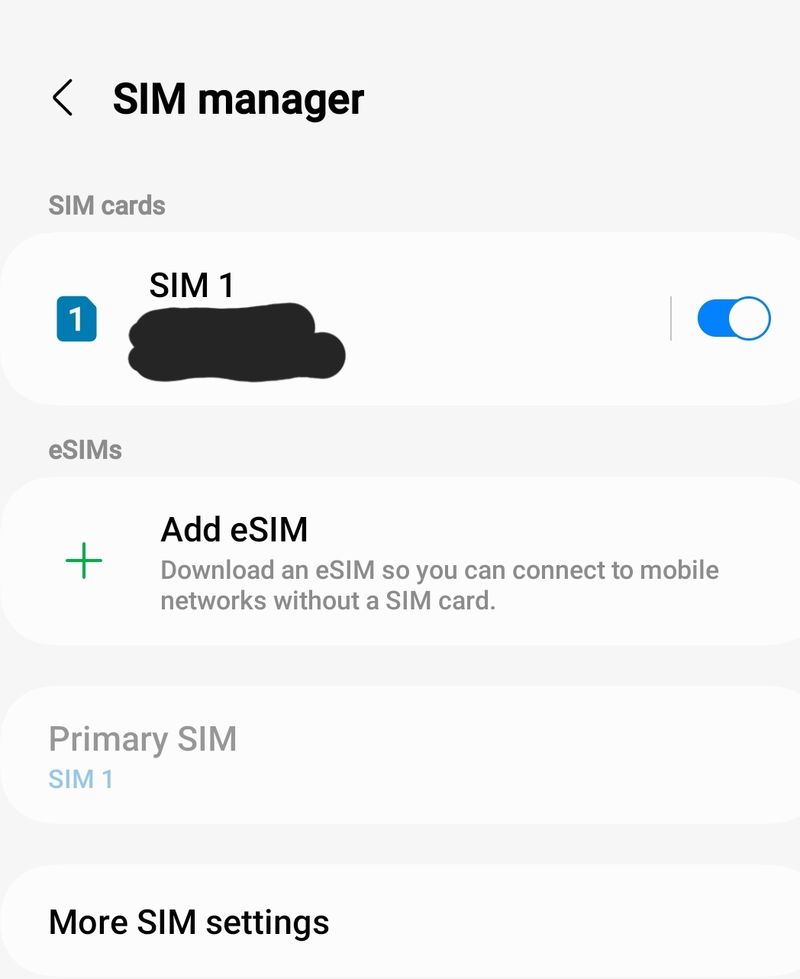 Select Add eSIM.

Add the QR code. In my case, I chose the camera gallery icon, and chose the screenshot I'd taken. If that doesn't work for you, just add the code manually.
A message pops up, asking, Add aloSIM eSIM.
Select Add.
I got a message asking me to restart my phone to connect to the new network.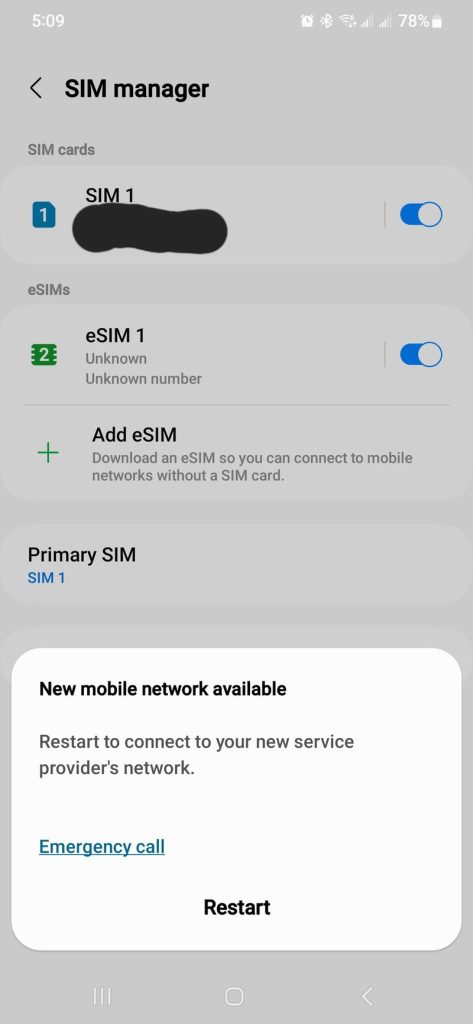 Once the phone was restarted, I continued following the instructions, and browsed to Mobile Networks. Under Access Point names, I changed my eSIM's name to aloSIM, and the APN to alosim, as per the instructions.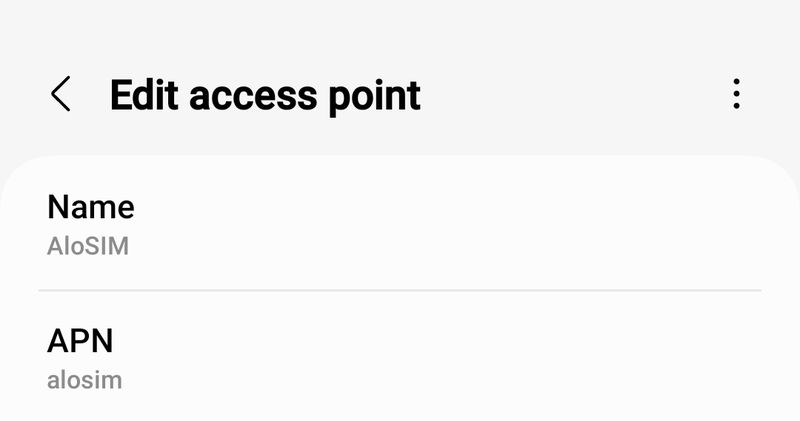 Next, in the Mobile Network settings, make sure the aloSIM setting is turned on, and select aloSIM as your preferred SIM card.
Turn on roaming for the aloSIM, and turn off roaming for your physical SIM to avoid roaming charges with your physical SIM.
And just like that, I was up and running with my new eSIM giving me data in Canada.
After that, I browsed to My eSIMs in the aloSIM app.
My plan was now activated!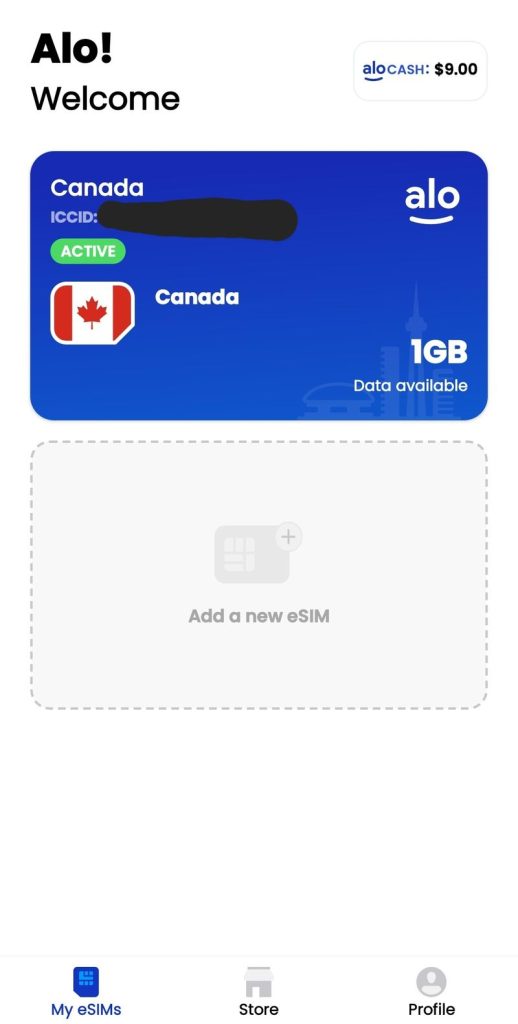 You can see how much data you have remaining here. It will tell you your Network, and speed. In my case my speed was fast with an LTE 5G connection on the Bell Mobility or TELUS Communications networks.
You can also top up the eSIM data directly in the app here!
I found the purchase and install easy. I purchased and installed the eSIM in about ten minutes, following the instructions in the app.
Easy!
You can also go into your phone's SIM manager settings to tweak your settings. To avoid using roaming data on your normal physical SIM, you can even just toggle your primary physical SIM off in the settings.
Will I have a phone number with aloSIM?
No, your aloSIM is a prepaid data package. It does not come with a cell number.
Even though a data-only eSIM doesn't come with its own phone number, there are still ways to make/receive phone calls with a data-only eSIM, and send/receive texts with a data-only eSIM.
How to make phone calls with an eSIM
use a calling/texting app like Hushed, WhatsAPP, Viber, Messenger, Skype or any of the dozens of apps with this feature
use your primary physical SIM for phone calls, but use the eSIM for data (if you use this option, your carrier may charge you for calls and texts while roaming)
How to text with a data-only eSIM
use an app like iMessage or WhatsApp (which only needs Wi-Fi or data to work)
use a calling/texting app like Hushed or Skype
text using your primary physical SIM, but use the eSIM for data (if you use this option, your carrier may charge you for calls and texts while roaming)
Read these helpful articles next: