Trying to decide which portable power station is right for you? In today's post we review the BLUETTI EB70S Portable Power Station.
If you're in the market for an electric generator that can keep up with your on-the-go lifestyle or provide essential backup power when you need it most, the BLUETTI EB70S is definitely worth a look.
We've only been able to test the EB70S hands on for a few weeks so far, but we're definitely impressed with the balance of power and portability.
With a compact design and 800W of power, the EB70S is the ideal companion for camping and van life, providing a dependable source of energy for lighting, cooking, and device charging.
See prices and more on the BLUETTI website now.
It also gives peace of mind during power outages and natural disasters, ensuring that you stay connected and prepared, even if the grid goes down. For RV enthusiasts, the EB70S makes powering your mobile home a breeze, while remote workers can benefit from its reliable backup power capabilities for their home offices.
Before we get into how the EB70S can help in different scenarios, let's look at some of the technical specs that we think make the BLUETTI EB70S one of the best mid-range solar power stations available.
BLUETTI EB70S Review
To start, let's look at the battery capacity, charging time, solar panel compatibility, and portability for the BLUETTI EB70S, to help you make an informed decision in your search for the perfect solar power station.
Battery Capacity and Power
The EB70S is a pure sine wave inverter, with 716Wh capacity and 800W rated wattage, with 1,400W of surge power.
So what does that mean? There is 716Wh of energy stored in the battery (total battery capacity in watt hours), and there is 800W of power output, which is how much energy the battery can push out at any time.
The bigger the battery capacity, the longer you can run your devices per charge and the higher the power output, the larger the device (or sum of devices) you can power at once.
The EB70s 716Wh will give you:
50 phone charges
9-10 laptop charges
8 drone charges
18 hours running a typical fan
It also offers pass through charging, meaning that you can charge the BLUETTI and charge up your laptop or phone at the same time that it's charging.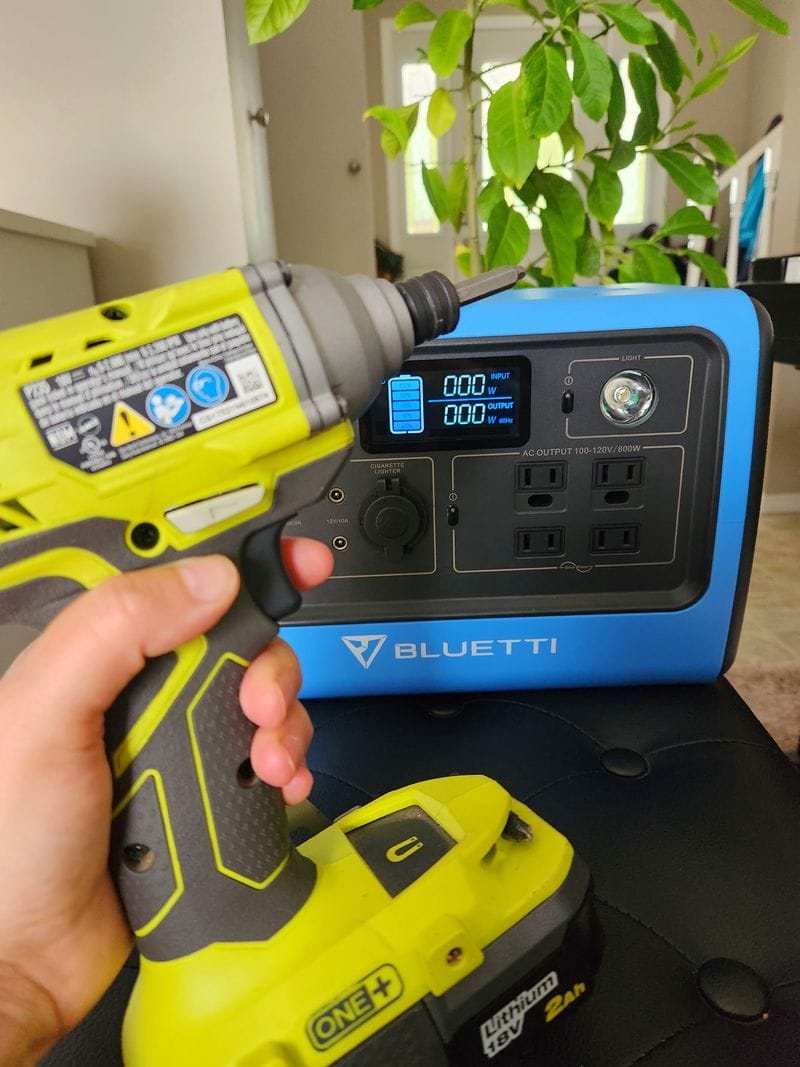 What can you power with an 800 watt generator?
With the BLUETTI EB70S you can power up to 12 devices that take a total of 800 watts at one time.
There are 12 charging ports:
Four 120V AC outlets
Two USB-C ports (100W Max)
Two USB-A ports (5V/3A)
One 12V/10A car outlet
Two 12V/10A (DC5521)
One 15W wireless charging pad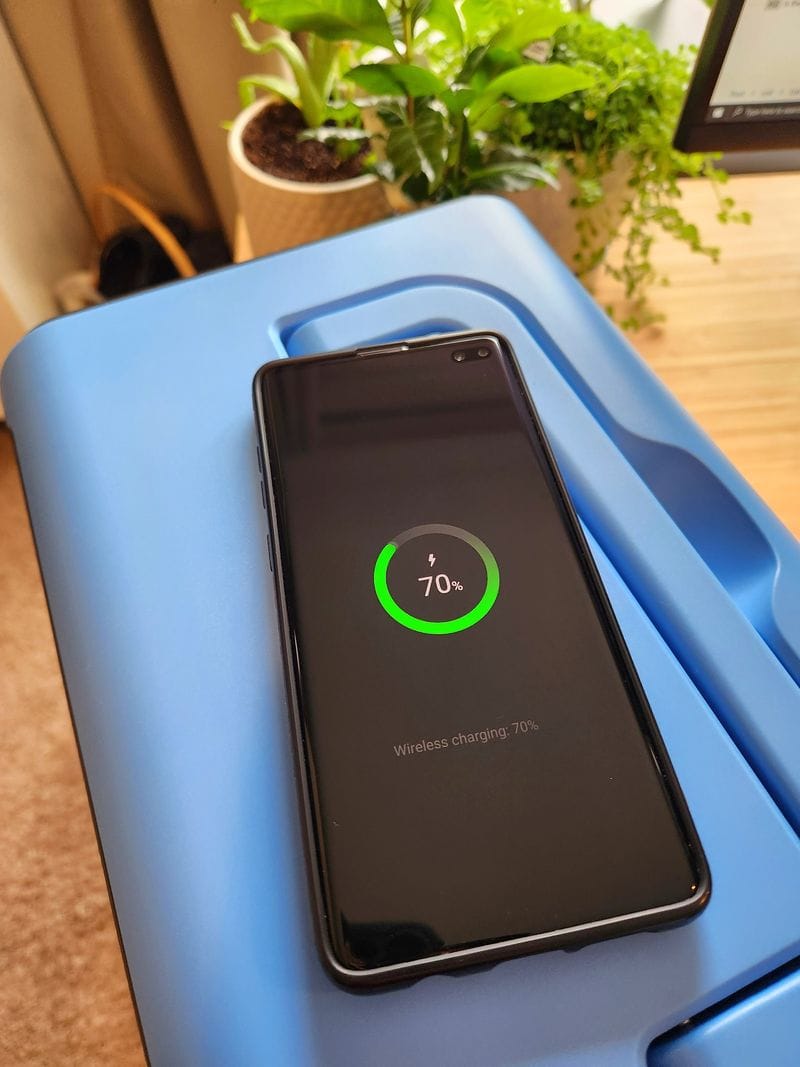 How long does it take to charge a BLUETTI EB70S?
The BLUETTI EB70S can be fully recharged from an AC wall outlet in three to four hours. The package comes with an AC adapter brick charger and charging cable.
It can also be recharged in 7-8 hours from the included 12V car cable.
Using a 200W solar panel, it can recharge fully in 3 to 4 hours. With a BLUETTI 120W solar panel, it will recharge fully in 6.5hrs.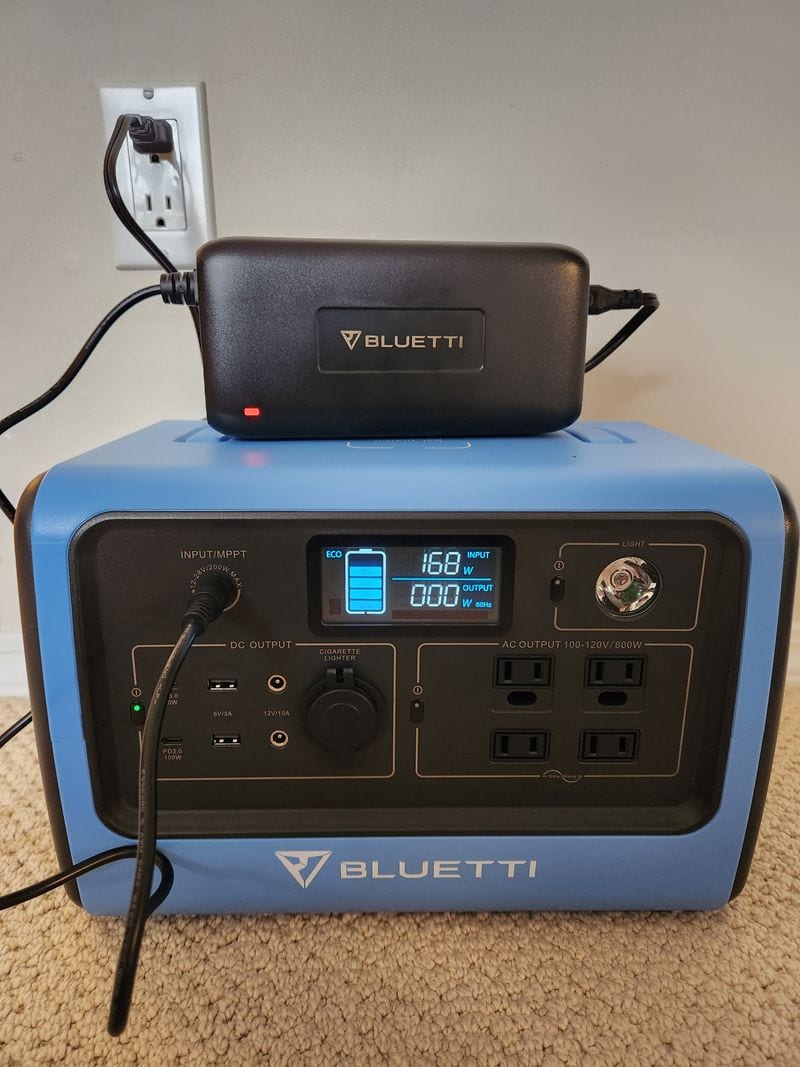 Solar Panel Compatibility
The maximum solar input for the BLUETTI EB70S is 200W, meaning that you can safely charge it with up to a maximum of 200W of solar panels (Open Circuit Voltage: 12-28V). It also has a dedicated MPPT charge controller to ensure it charges the stable LiFePO4 battery it uses both quickly and safely.
The battery is rated for over 2500 charges so the EB70s should last for years to come and is shelf stable at 80% charge for 3 to 6 months at a time which is handy when only used for emergencies.
Portability
One of my favorite things about the EB70S is how easy it is to pick up and move. It weighs 21.4 pounds (9.7 kg), and comes in a compact package (12.6 x 8.5 x 8.7 in, or 32 x 21.6 x 22.1 cm).
It's lightweight enough to pick up and carry comfortably into our backyard, or to our local park for a picnic.
The handle folds neatly into the top, making storage a breeze, but it unfolds in a snap to make it easy to carry.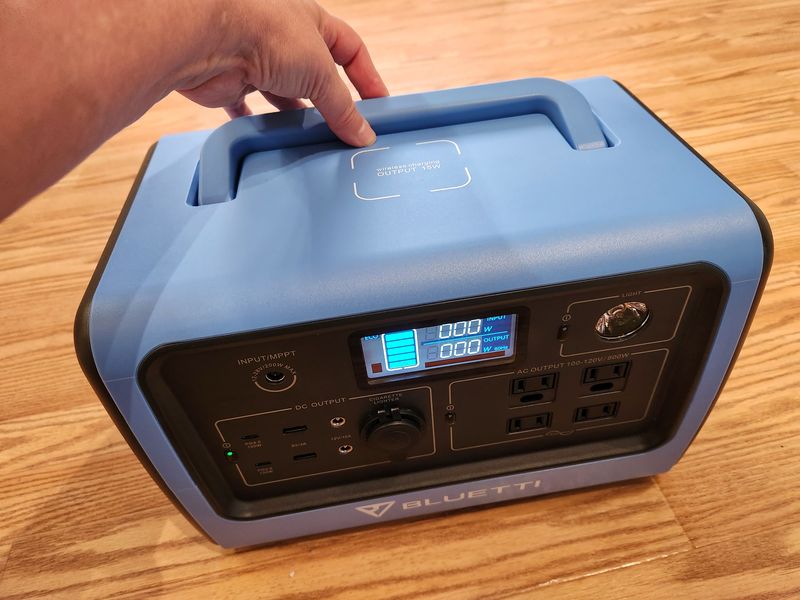 What's included:
the EB70S portable power station
AC adapter brick and charging cable
12v car charging cable
solar charging cable
user manual
warranty card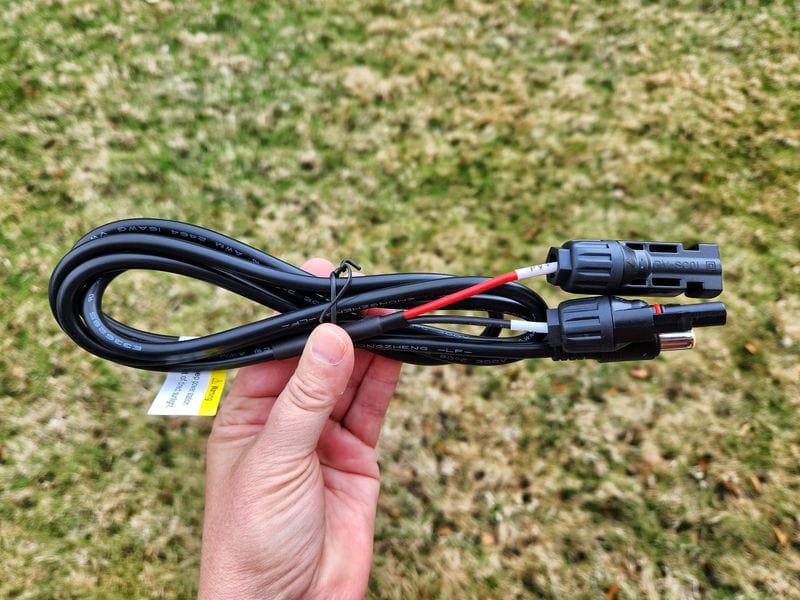 What's the difference between the EB70 and the EB70S?
The EB70S delivers up to 800W AC power while EB70 offers 700W.
Learn more about the BLUETTI EB70S here.
More great articles:
10 Ways to Use a BLUETTI EB70S Generator
From off-grid living and camping excursions to staying prepared during natural disasters and power outages, the BLUETTI EB70S Power Station has you covered.
Tenting
As our kids get older, we're enjoying tenting and hammock camping more and more. That said, it's nice to have some conveniences while we're out in the mountains.
A lightweight power station like the BLUETTI is easy to take on car camping trips, and helps us with everything from heating water to powering lights to recharging our devices.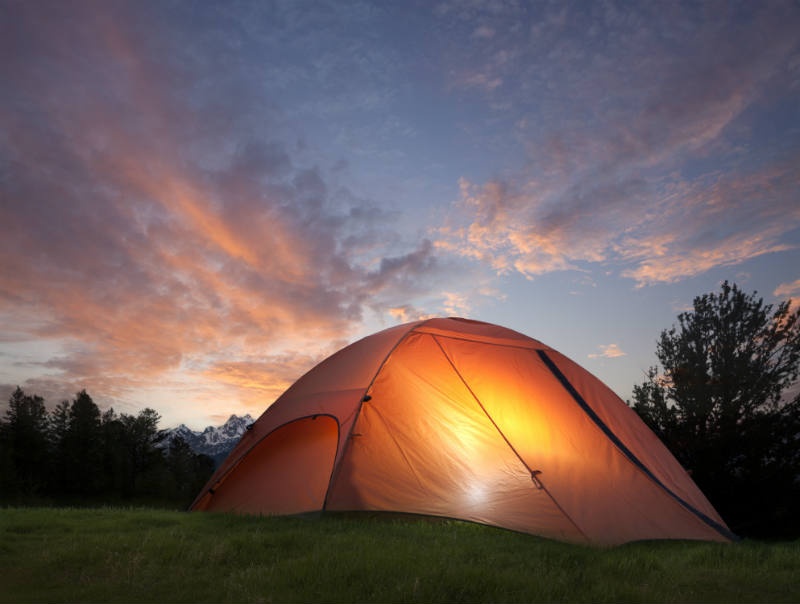 Van Life
We were original van lifers, way back on our first big trip together in 2003.
We spent five months in Australia, driving our trusty Toyota HiAce van from Adelaide to Darwin, across the Australian Outback, and down the East Coast to Sydney. We charged our laptop and camera on the go, scrounging power at campsites and the occasional restaurant along the way. When we were in more remote places, like the Outback, it was a constant struggle to power our electronics.
These days, a solar generator lets you get reliable electricity even in the most remote locations.
With a BLUETTI EB70S power station on board, van dwellers like us can run everything from a mini fridge to a coffee pot, and everything in between. Imagine the luxury of enjoying a home-cooked meal and a steaming cup of coffee in the heart of the wilderness – it's a game changer! Coupled with a couple solar chargers, you could stay off grid nearly indefinitely.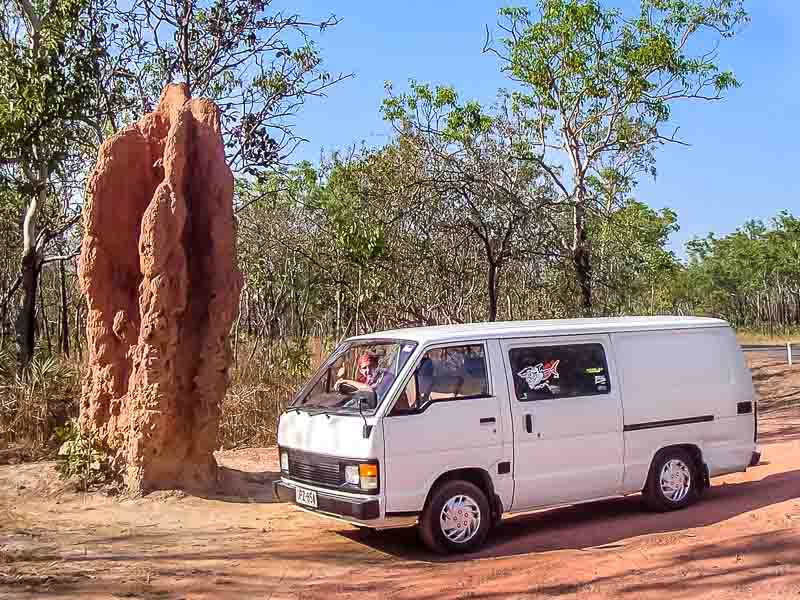 Natural Disasters and Power Outages
Every year, weather events are becoming more and more extreme.
Our home base is less than three hours from Lytton, BC, where Canada's highest ever temperature of 49.6 °C (121.3 °F) was recorded in 2021 and most of the town was destroyed in the resulting wildfires. The same year, extensive flooding in British Columbia damaged major highways in the province.
2021 hammered home the fact that emergency preparation is important in a world where weather extremes can happen at any time.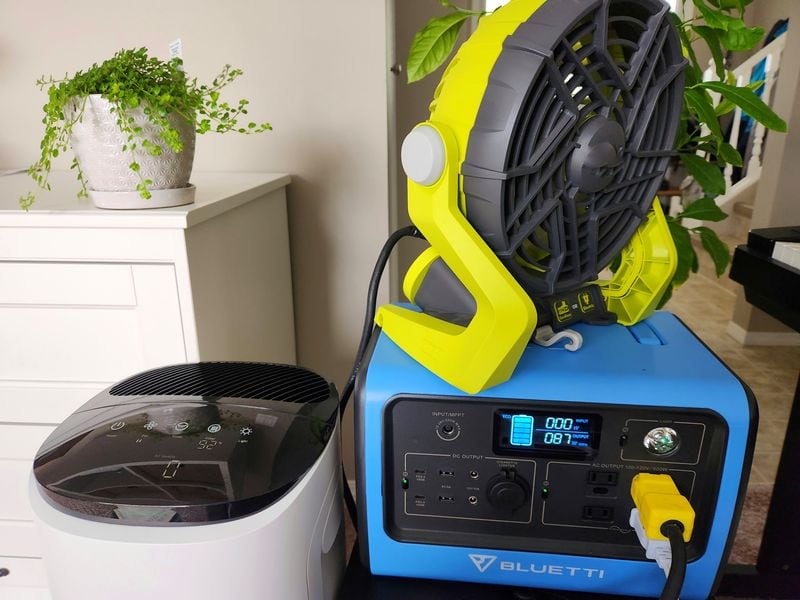 A generator can give you emergency power for many things, including TVs, LED lights, a small heater, a freezer or just keeping your internet modem and router up, so you can continue working during a power outage. An electric power generator also has the luxury of working directly in your home, meaning you don't need to run an electrical cable through your window or setting up costly breakers so your fuel fed generator can continue to safely provide you power.
Off site Working
Power stations can power tools and equipment for building projects in locations without access to traditional power sources. Whether they're used to power traditional plugged in power tools or to recharge the battery hungry cordless tools most contractors use day to day, they're indispensable for many unpowered sites. They're even helpful for charging your laptop for late night meetings while on the jobsite.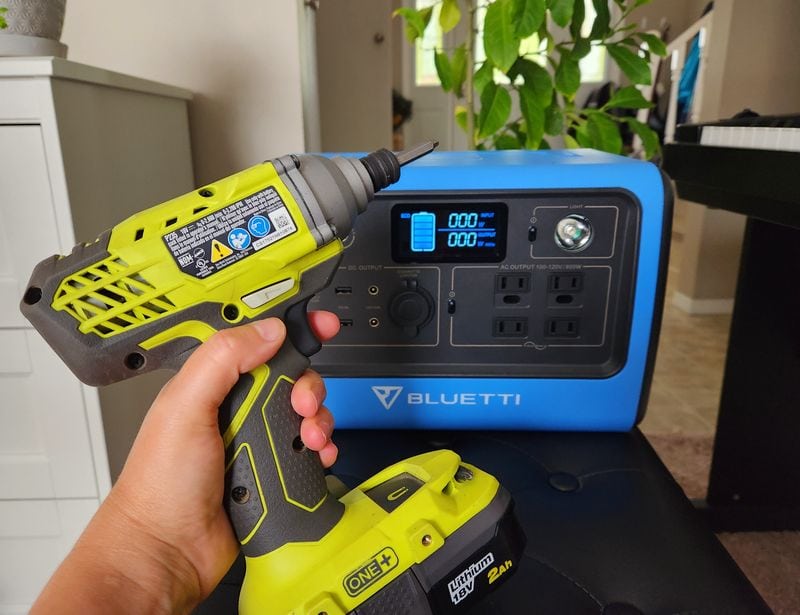 RV Camping
There's something magical about immersing ourselves in nature and unplugging from our digital lives however we often need to stay connected too, whether it's for work, or just for fun. After a day filled with outdoor adventure, nothing compares to the simple pleasures of listening to our favorite tunes, or even catching up on a favorite TV show. This is where the BLUETTI lithium powered power station steps in, making sure we can stay connected while we're away from the grid.
Thanks to the BLUETTI 800W solar generator, the lack of power sources in remote locations is no longer an issue. A solar generator lets us gather around a well-lit campsite or blend up a batch of refreshing smoothies, while powering up our essential devices, such as drones, cameras, and even cooking appliances.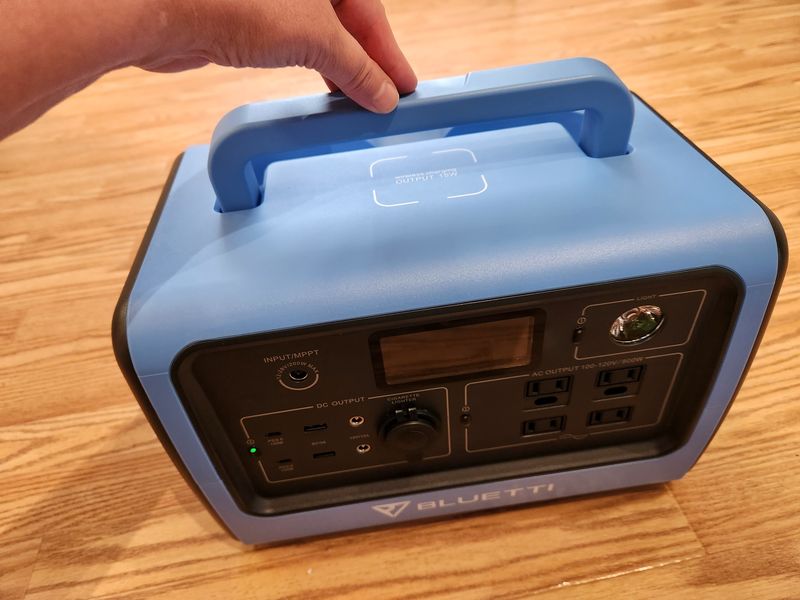 Backyard Barbecues
Ah, backyard barbecues – those fun times when we gather with friends and family to share good food and even better company.
A power station can help the mood by powering enchanting string lights, plus running speakers and a smartphone to provide the perfect musical interlude. With its reliable electric-powered capabilities, a power station can effortlessly power and even run outdoor projectors for movie nights under the stars. Just fire up the grill, kick back, and enjoy.
Portable Arts and Crafts Station
Taking your arts and crafts projects on the go has never been easier.
With its sustainable and reliable energy source, an electric generator offers the freedom to set up a portable arts and crafts station virtually anywhere, from bustling craft sales to lively farmers markets. The EB70S can power an array of crafting tools, such as hot glue guns and Cricut makers, allowing you to create and showcase your masterpieces without being tethered to traditional power outlets, inside or out.
Picnicking
Want to elevate your picnic game?
A portable power generator can provide everything from music to lights to cooking on the go. Just add the picnic basket and blanket and you're all set!
Off-grid living
Interested in life off the grid? For those living in remote or off-grid locations, electric generators can supply essential electricity for daily needs and household appliances. Once you add in some solar panels, the need to ever be plugged into the grid is no longer a concern.
Busking
Here's a unique use for a solar generator: busking.
It's a fun job you can do as you travel, and a way to share your musical talents with the world. With its eco-friendly power, the BLUETTI EB70S generator can run guitar amps, electronic keyboards, and even dazzling light displays to captivate your audience, all while keeping it green and sustainable.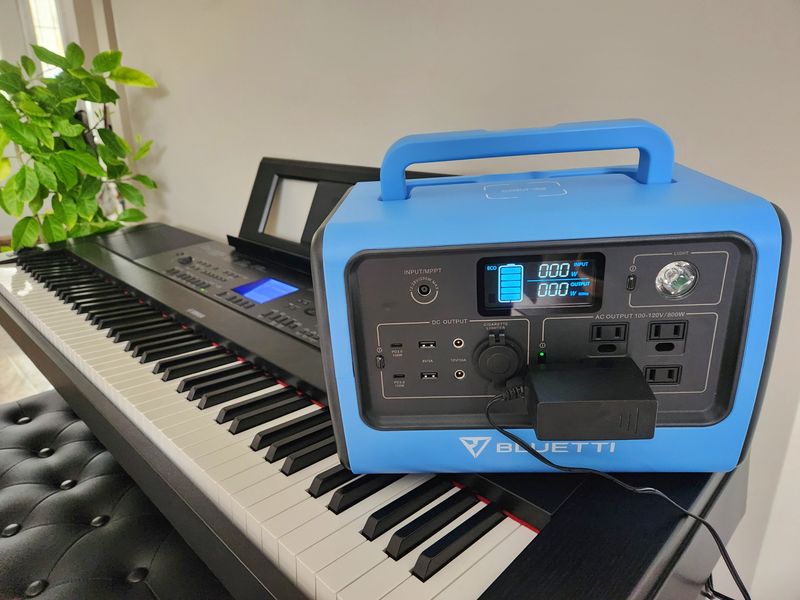 What if there's no sun?
While a solar generator is a useful solution for powering your devices, it does require a good amount of sunlight to charge efficiently. On cloudy or rainy days, a solar generator may not recharge as quickly, which could leave you conserving power until the sun comes back out. That said, the BLUETTI EB70s can also be charged via a traditional power plug or even via the 12v jack in your vehicle, making it not only a solar generator but also a portable power station.
While there's a bit of an initial financial investment for a solar generator and solar panels, in the long run, it's an eco-friendly and cost-effective way to stay powered up on the road and doesn't require the continual costs of fuel like gas or propane to run. Unlike a gasoline generator, electrical power stations like the BLUETTI can also be safely run inside a home, camper or van with zero emissions or a hot muffler to worry about.
Is the BLUETTI EB70S worth it? Our Bottom line
The BLUETTI EB70S is a capable mid-range portable power station, with solid performance, and decent capacity. Using it is as easy as plugging in your device and using one of the 12 charging options. The LED readout is bright and useful, showing the power draw, how much power is left, and how long a full charge will take.
Pros
Solid performance
Lightweight and portable
Wireless charging port
Capable of pass through charging
Excellent balance of portability and power
Cons
No app
Large external brick wall charger
The fan on the brick wall charger isn't silent when charging the BLUETTI
All in all, the BLUETTI EB70S is a capable mid-range portable power station, with solid performance, and decent capacity, that hits a nice balance between power and portability.