If you work remotely and know how to make money on Fiverr, your earning potential is endless. With Fiverr, you can travel anywhere you want in the world while putting your skills to use — and of course, get paid.
I'm a freelance writer and traveler who works remotely, often from fun and exotic places all over the world. I've been using Fiverr for several years now, and I've found it a great way to make money from wherever I want, whenever I want.
In this post, I'll show you what Fiverr is all about, how to get started, and what sort of jobs are available on Fiverr — including the top 10 most lucrative and popular gigs.
How to Make Money on Fiverr
Despite what you think, you can earn way more than five dollars a job with Fiverr. Some freelancers are paid hundreds and even thousands of dollars. So as you can see, Fiverr's infamous five-dollar reputation is thankfully long gone.
Listen up digital nomads, travellers, and job seekers: Fiverr is a great way to utilize your skills while earning a bit of extra cash on the side. So, let's dive a bit deeper and learn how to make money on Fiverr.
What Is Fiverr?
To put it simply, Fiverr is an online marketplace that offers a wide variety of services, tasks, and mini-jobs.
Founded in 2010, Fiverr aims to provide an online platform where freelancers can advertise and list their available digital services.
On the site, you'll find millions of gigs for every type of skill. Whether you're a designer, web developer, lawyer, or even a musician, Fiverr has something up your alley. 
On Fiverr, the offered services are referred to as "gigs," and many of them start at just $5 USD each, hence the name of the company. However, this is just the base pay. You'll find plenty of gigs that pay in the same comparable range as other job service sites.
By connecting sellers directly with freelancers, Fiverr has grown to become one of the largest websites to offer an online service exchange. Its popularity in the industry makes it a desirable way to earn money while travelling, as a side gig, and even professionally.
How Does Fiverr Work?
Do you have a special talent or skill that others would find useful? Maybe you're good at designing logos, websites, or wedding invitations. Or perhaps you can help businesses with their social media or HR strategy.
Whatever your talent is, Fiverr gives you the opportunity to share those skills with the rest of the online world. And best of all, you can make money while doing what you love.
The process of finding Fiverr jobs is fairly straightforward. But first, it's important to understand the two different parties involved in the transaction. Here's how Fiverr works:
Sellers: If you are a freelancer looking for work, then you are what Fiverr considers a "seller". A seller can list any type of service they want, along with how much they would like to be paid. Your chances of being hired depend on your experience in your industry and your experience on Fiverr. 
Buyers: If you are looking to purchase a service, you are the "buyer". A buyer has something they need to be completed, whether it's a specific task, job, or project. They can be businesses, companies, or even individual people. On Fiverr, buyers hire sellers in order to help them accomplish this work.
Fiverr is a two-way communication platform, which means both buyers and sellers have the opportunity to find each other. A buyer can browse through the profiles of sellers that meet their requirements. Or, a seller can look through buyer requests for tasks that match their skills.
Once a buyer and seller find each other, they'll agree on a set goal, time frame, and price. Then it's up to the freelancer to do what they do best — work, work, work!
Now that you understand how Fiverr works, it's time to learn how to showcase your abilities.
How to Get Started on Fiverr
Making money as a Fiverr seller is easier than ever. By completing the following steps, you can be up and running (and hopefully making money) with Fiverr in no time.
Register for a New Account
In order to make money on Fiverr, you must be a registered user. So, your first step is to sign up for a new account. Once you enter your contact information and details, you'll receive an email confirmation link. After you confirm your new account, it's time to start browsing for work.
Create a Seller Profile
Your profile is perhaps the most important way to get a job on Fiverr. It's your opportunity to showcase your experience, skills, and history to buyers.
Essentially, you need to sell yourself with your profile! This is the first thing buyers see when deciding who to hire, so make your first impression a good one. This is the starting point for how to get jobs on Fiverr.
Create a Gig
Now that you have a descriptive profile, you'll want to create a gig to share with potential buyers. You'll need to provide information on your services, requirements, and what you will charge.
Think of the Fiverr gig as your job description. After reading your profile, a buyer will look through your gig to see if you are a good fit for their project.
Send Offers to Buyers
Although you can sit back and relax while buyers look through your profile, you'll get more gigs if you work proactively.
Some buyers will post a request for a service, which explains what they need to be done, when they need it, and how much they are willing to pay. As a seller, you can browse these requests and send offers directly to the buyer.

How Much Does Fiverr Cost?
Creating an account with Fiverr is completely free. This is one of the best features of the website. It won't cost you a penny to browse or see what gigs are available.
As a buyer, you pay Fiverr upfront for the cost of the gig, as well as administration fees. And the fee will depend on how much you're paying for the gig. The fee for gigs under $40 is $2, or 5% on gigs above $40.
For example, if you are willing to pay $10 for a blog article, you will pay $2 to Fiverr before hiring a seller.
As a seller, you will be paid after the gig has been successfully completed. It's important to note that you will only be paid 80% of the total order value. Fiverr keeps the other 20% as a commission fee.
For example, a buyer offers $10 for a blog article. Once completed, you will be paid a final amount of $8.
How to Make Money on Fiverr: Top 10 Job Categories 
As we've discussed, there are Fiverr jobs for almost every kind of skill and talent. In fact, there are over 200 different job categories on the site! Here are just of few of the best ways to make money on Fiverr.
Website Development Jobs
Pay:  $100 – $2,000 per gig
Designing and building a website is arguably one of the highest-paid jobs on Fiverr. Although you'll find different offers for website concept, design, and coding, you'll make more money if you are able to do all three.
Particularly, e-commerce web design is in high demand. Buyers are specifically looking for sellers who can build on platforms such as WordPress, Squarespace, and Shopify. 
Graphic Design Jobs
Pay: $10 – $1,000 per gig
On Fiverr, there is no shortage of graphic design offers available. It remains one of the most popular categories on the site, with over 11,000 available gigs.
Whether you specialize in T-shirt, logo, or business card design, you shouldn't have a problem finding a graphic design gig on Fiverr.
See Also: Best Graphic Design Software (free and paid) and 15 Best Tools for Graphic Designers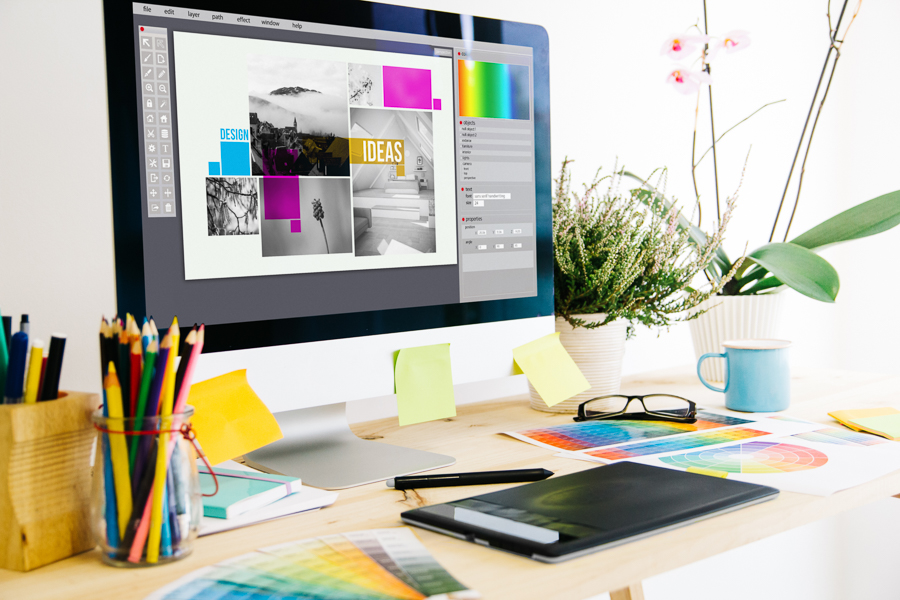 Copywriting
Pay: $50 – $2,000 per gig
You don't have to be a tech wiz to make money on Fiverr! If you're a wordsmith, you too can earn extra money by offering your copywriting services to buyers.
There are plenty of writing gigs available, especially when it comes to copywriting. For example, I found listings that paid product review writers, bloggers, and even e-book authors.
Video Marketing
Pay: $100 – $10,000 per gig
Calling all aspiring directors! Video marketing is one of the highest paying channels across all types of Fiverr gig. In fact, the demand for these types of services grew more than 100% over the last few years, which makes it a lucrative option for those with video experience.
Options include training videos, short animations, and advertisements. There's also a big market for businesses trying to grow their social media efforts. You'll find gigs looking for YouTube, Instagram, and Facebook video services.
Translation Services
Pay: $100 – $1,000 per gig
If you can speak more than one language, you can easily make extra cash by translating documents for others. Businesses are eagerly looking for multilingual sellers who can translate different documents and articles.
Along the same lines, you can also find buyers looking to learn a new language on Fiverr. If you have the patience for teaching, you can put those language skills to good use. There are a lot of eager students willing to pay for a private language tutor.
Social Media Marketing
Pay: $50 – $2,000 per gig
The demand for strategic social media marketing is on the rise. Depending on your experience, you can make quite a bit of money by sharing your knowledge with growing businesses.
Buyers are looking for everything from ad campaign creation and optimization to strategy and audience research. And sometimes, they might need someone to manage their social media profiles on their behalf.
See Also: 15 Best Tools For Social Media Managers 
Influencer Marketing
Pay: $10 – $1,000 per gig
If you have a hefty social media following yourself, you can make a large amount of cash with little effort. There are many businesses and individuals who are willing to pay you to promote their brand through your social media channels.
The price will depend on the number of followers you have, as well as how many times you post or "shout out" to the brand.
Voice Overs
Voice-over work is a popular gig, even for those without a lot of experience. All you need is a clear speaking voice in order to find a variety of different gigs.
And believe me, there are tons of gigs on Fiverr for every type of voice. American accent, British accent, male, female, you name it.
Illustration
Whether you're a pro at drawing comics or just like dabbling with caricatures as a hobby, Fiverr is a great way to find different illustration gigs. Most of the gigs will need to be customized, as businesses are usually looking for unique characters, cartoons, or portraits.
Virtual Assistant
Becoming a virtual assistant allows you to work from anywhere you want in the world! If you're good at staying organized and managing multiple schedules, working as a virtual assistant is a good option.
Fiverr has a seemingly endless supply of virtual assistant jobs. Tasks include data entry, appointment setting, and cold calling.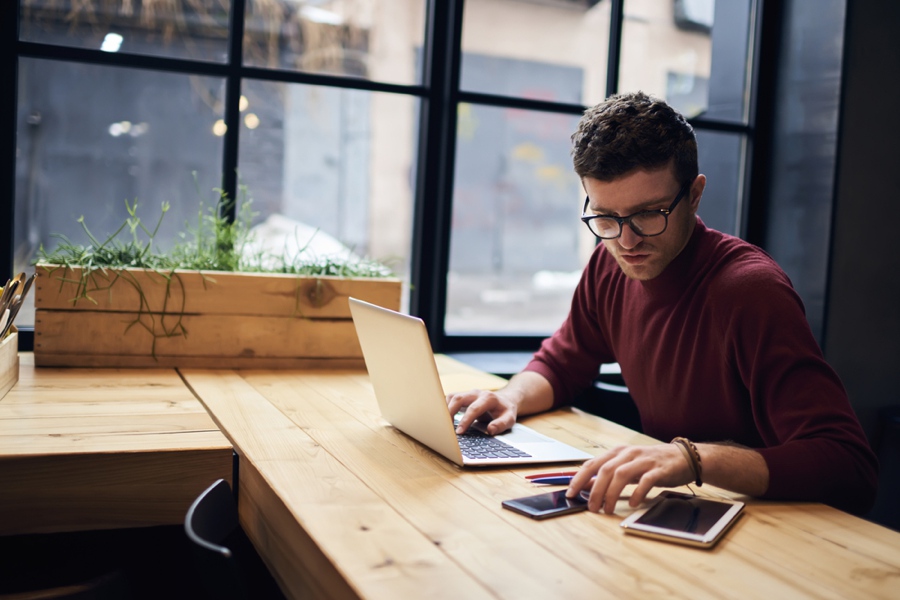 How to Get More Sales on Fiverr
Fiverr is one of the most popular sites for finding online jobs and services. Because of this, it's easy to see why there are thousands of freelancers looking for work — which could make finding a gig quite competitive.
When figuring out how to make money on Fiverr, you'll want to follow a few basic steps to make yourself stand out from the crowd, and increase your chances of being hired.
Have a Good Profile
This should go without saying, but having a detailed and descriptive profile will take you a long way. Your profile is usually the first thing a buyer notices, so a good first impression could make or break your offer.
To make your profile even more appealing, think about uploading a personal video. Not only does this show your effort and dedication, but buyers will get to know you a little more personally. In fact, Fiverr studies show that adding a video increases your orders by over 200%!
Use SEO
With thousands of gigs floating around the web, you'll need to tweak yours in order for it to be noticed. One of the biggest tricks to improving the quality of your gig is to use Search Engine Optimization — or SEO.
Your gig title should be reader and user-friendly. Instead of just listing your skills, write something more attractive to the buyer. "I will write three travel articles for your company" sounds a lot better (and is much more descriptive) than "Blogger, writer, travel websites."
Another tip is to use repetitive keywords in your profile. If you are a travel writer, then say this throughout the description as well as in your title. By using the same keyword, you'll show up in the search results for people who look for your phrase.
Use the Fiverr App
If you're on the road, you might not have constant access to your laptop. But if you use the Fiverr App, you'll be able to apply to gigs and respond to clients in a timely manner.
This is crucial for staying on top of your buyers. Customer service is one of the best ways to increase your ratings and success score on Fiverr.
Upsell, upsell, upsell!
Even if you're listing a gig for just $5, the potential to earn more on that one transaction is high. By upselling different services, your buyers will not only be able to customize their order, but you'll also earn a few extra bucks on the way.
For example, if you get hired to design a logo, you can customize additional features for the buyer to purchase.
Perhaps they are willing to pay extra for multiple versions or colours. Or maybe they want to add business card design to their order. Either way, upselling different product options will provide your buyer with endless possibilities — while earning you more money on Fiverr.
Work for a 5-Star Rating
Feedback and reviews are vital to maintaining an excellent reputation within the Fiverr community. Not only will a high rating make you more appealing to buyers, but it will also increase your visibility in the search engine.
There are plenty of ways to earn a good rating with your clients. Coupled with a successful project, providing top-notch service will surely win you the rating you deserve. Be available, communicative, and friendly during all your gigs on Fiverr.
Level Up as a Seller
Within the Fiverr platform, sellers have the opportunity to work up to different levels. Each level comes with various exclusive benefits to help you increase your sales on Fiverr.
When you first sign up, you'll be labelled as a "New Seller." However, you should always strive to earn the highest-ranking "Top Rated Seller" level, which earns you a special badge, VIP support, and the opportunity to be listed in Fiverr promotions.
In order to increase your level with Fiverr, you'll want to complete as many jobs as possible while maintaining a high star rating, a positive response rate, and a consistent delivery time.
Pros & Cons of Fiverr
Although you have a world of freelance jobs at your fingertips, Fiverr has its advantages and disadvantages. So let's take a more in-depth look to see if learning how to make money on Fiverr is worth your time and effort.
Pros:
Freedom: Most freelance jobs come with a certain degree of freedom, but Fiverr takes that to a whole new level. Unlike many jobs, you have the opportunity to take on the gigs that fit your needs and your schedule. And in most cases, the buyer is not monitoring or setting your hours. Therefore, you can complete the job at your pace.
Confirmation of Payment: Because all buyers must pay up beforehand, you're 100% guaranteed to be paid for your work. You don't have to worry about working with dodgy individuals or unverified businesses.
Potential to Earn Tips: Fiverr allows, and even promotes, their buyers to leave a tip for their sellers. We've heard that over 50% of clients tip with an average amount of around 20%.
Good for Beginners: Since most jobs are quick, easy, and priced low, you shouldn't have a problem snagging a couple in the beginning. You might not earn what you want or be doing the type of gigs you excel at, but it's easy to make a little extra cash while building up your Fiverr reputation.
Working with Different Clients: One of the best things about working with Fiverr is working with a variety of clients and projects. You really get to experience different types and styles of work, which is great for someone who is more entry-level. And you'll meet a ton of new people, which only helps your networking skills in the future!
Cons:
Fiverr Commission: Although it's not uncommon for a job service to take a cut from your fee, Fiverr's 20% commission is high in our opinion. It's important to note that this 20% also applies to tips you earn from your buyers.
High Competition: Compared to other freelance sites, Fiverr is known (and named) for offering gigs at a very low price. If a buyer is purely looking for a good deal, they'll find plenty of sellers who are willing to do a particular job for just $5, regardless of the quality. You'll have to prove your worth in order to earn a higher amount.
FAQS about Making Money with Fiverr
Here are answers to some frequently asked questions about working on Fiverr.
Can you make good money working with Fiverr?
If you have the right skills and can provide first-rate service, working with Fiverr can be a great way to earn good money. You'll also have the freedom to choose the jobs you want from anywhere in the world.
How do sellers make money on Fiverr?
Job providers, known as "sellers" on Fiverr, make 80% of the money listed for each jobs. Buyers pay in advance, so there's no worrying about getting paid or not.
Is Upwork better than Fiverr?
It depends on what you're looking for. Fiverr is better for smaller, one-time-only jobs, while Upwork is generally geared toward large projects. For beginners, Fiverr's easy-to-use interface also makes it a better choice.
Is Fiverr actually worth it?
There's no fee for a seller to join Fiverr. There will be some time involved in setting up a profile, so losing that time is the only real downside. So, sure, Fiverr is worth it, even for beginners.
Is it easy to be successful on Fiverr?
It may not be easy, but if you put in the time and effort to learn the ins and outs of the platform, create an effective profile, and look carefully into how to make money on Fiverr, you may find that success working with Fiverr comes quickly.
Ready to Start Making Money on Fiverr?
As you now know, Fiverr is an excellent opportunity to start earning extra cash. With the right skills, dedication, and a positive work ethic, you can easily find online gigs that fit your talents and lifestyle.
Once you build your reputation, you'll see that Fiverr services pay the same as other freelance job websites. And while some of the gigs are $5, that'll afford you 11 beers in China, 2 bottles of wine in Greece, a one-hour foot massage in Thailand, a bowl of Pho in Vietnam, or a taxi ride from the airport in Guatemala. Trust me, I know all of that from personal experience.
But, with some dedication, it's entirely possible to make good money and fund your world travels using your Fiverr skills. You have the potential to earn as much as you can while having the freedom to work wherever you want.
By choosing what gigs you want, you can dictate the hours you work to fit around your schedule, making it the perfect option for that side hustle or digital nomad lifestyle. And trust us, you can't say that about too many other jobs on the market right now.
Like this article? Pin It!