Portugal may be a small country, but it's packed with scenic beauty, vibrant culture, and historical marvels. From the rolling vineyards in Douro Valley to the dramatic cliffs of Algarve, each corner offers unique and awe-inspiring landscapes.
We've spent weeks driving around Portugal and have had the pleasure of road tripping from the top down to the bottom. No matter where we stopped, we found the people friendly, the desserts delicious and the port wine flowing freely.
Best Road Trips in Portugal
From scenic coastal drives to inland trips, we've seen a lot firsthand, but know there's always more to explore. Whether traveling as a couple, a family, with a group of friends or on your own, we've seen there's something in Portugal for everyone.
Lisbon to Porto: Coastal Bliss
Excited to see what road trips Portugal has to offer? Here's your guide to the best road trips in Portugal for a journey you'll never forget.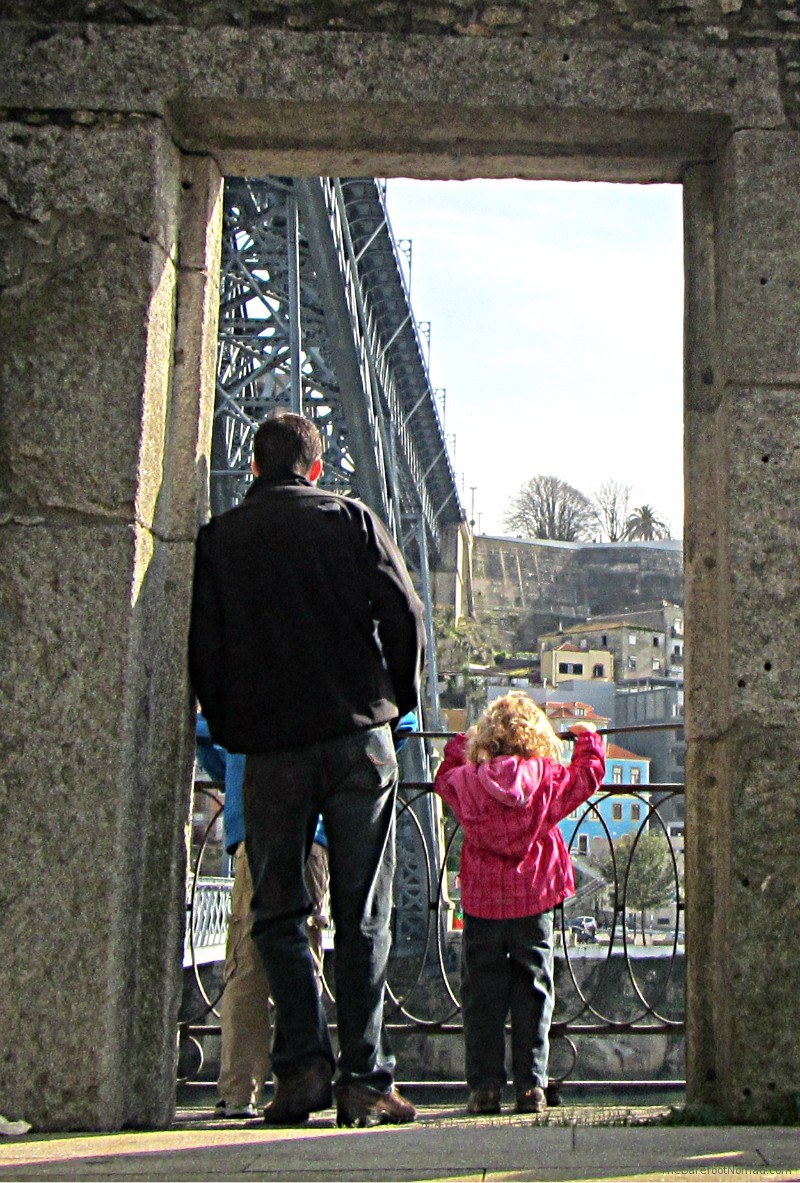 Quick Summary
This classical Portugal road trip route offers a perfect blend of city, sea, and history. Starting from the vibrant capital Lisbon, you'll cruise north along the coast, exploring stunning beaches, medieval towns, and bustling cities before reaching Porto, famous for its port wine and historic charm.
Route:
Lisbon – Cascais – Sintra – Nazaré – Coimbra – Aveiro – Porto
Distance/Time:
433km – Approx. 5.5hrs travel time – Google Maps
Road Trip Duration:
5-7 Days
Highlights:
Lisbon: Capital city of Portugal with gorgeous architecture like the Jerónimos Monastery, cool street tiles, plenty of unusual things to do as well as the home of our favorite Portuguese dessert, the delicious Pasteis de Belem.
Cascais: The Boca do Inferno, a dramatic cliffside chasm is worth stopping for.
Sintra: Explore both the colorful Pena Palace as well as the beautiful Quinta da Regaleira palace (plus both their amazing gardens).
Nazaré: Stand in awe of Nazarés huge waves, visit Our Lady of Nazaré Sanctuary plus check out the Miradouro do Suberco, a viewpoint offering awesome panoramic ocean views.
Coimbra: Home of the Joanina Library, one of the most beautiful libraries in the world as well as the popular University of Coimbra.
Aveiro: Canals adorned with brightly colored boats called moliceiros line this Portuguese city, often called the Venice of Portugal.
Porto: Sample different ports, go on a Douro river cruise and check out Livraria Lello, one of the world's most beautiful bookstores.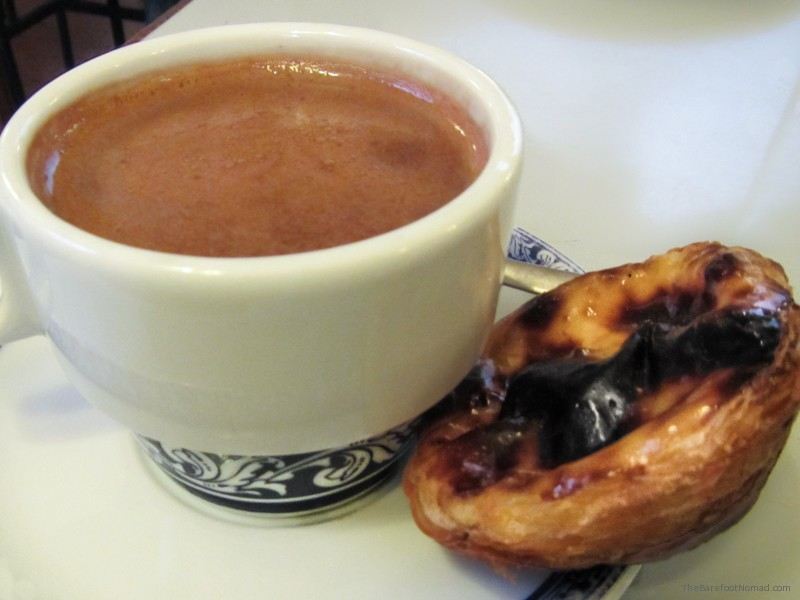 Tip:
While Nazaré is popular for day trips, consider spending a night here. At night, once the day tourists leave, you'll get the chance to experience the quiet charm of this fishing village, which is both rich in tradition and local flavor.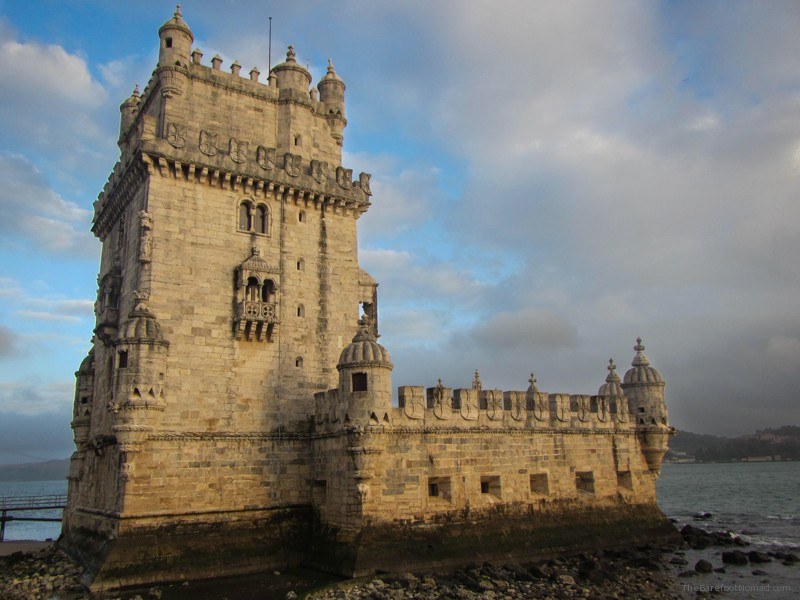 Douro Valley: The Wine Circuit
Quick Summary:
For port and wine lovers, this route is paradise. Beginning in Porto, you'll journey into the heart of Portugal's wine country, following the Douro River through scenic towns and valleys, and stopping for vineyard tours and tastings along the way.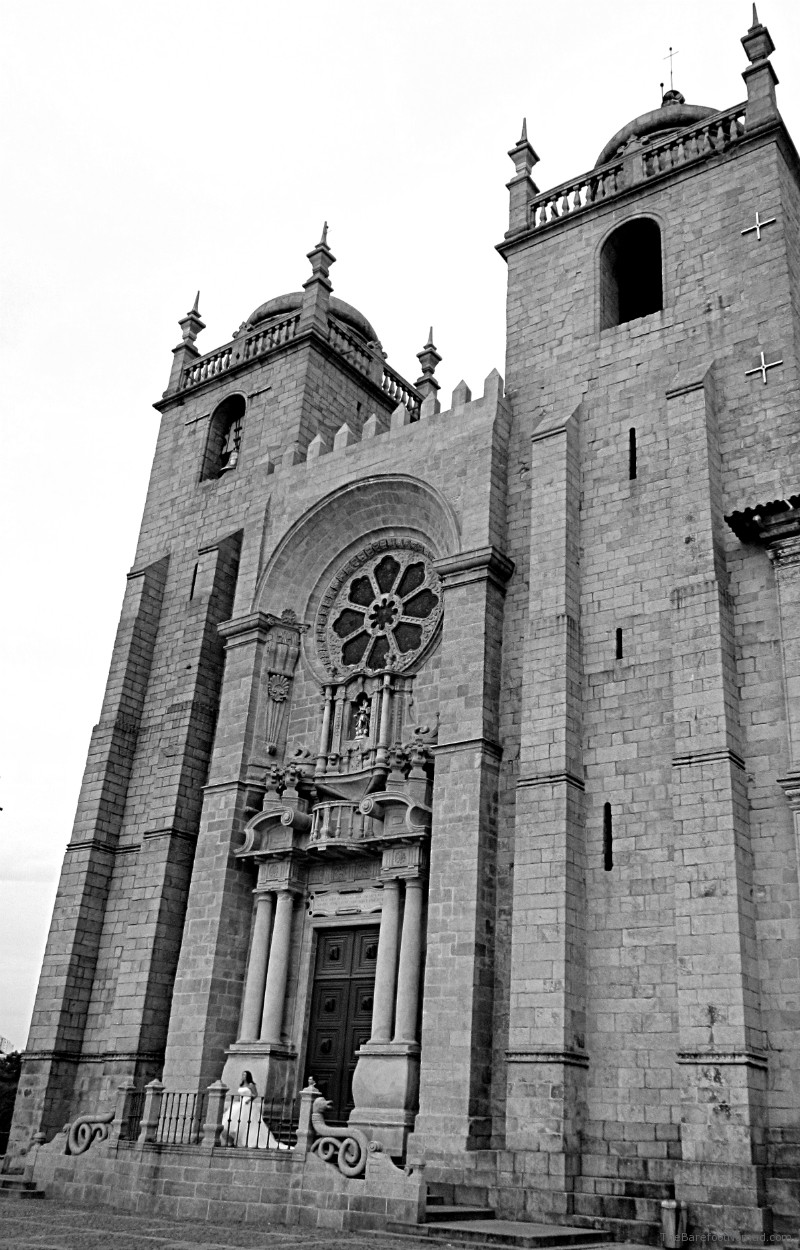 Route:
Porto – Amarante – Peso da Régua – Pinhão – Vila Real
Distance/Time:
188km – Approx. 3hrs travel time – Google Maps
Duration:
3-5 Days
Highlights:
Porto: The iconic Ribeira District along the Douro River and the Porto Cathedral, a 900 year old building with amazing tile art.
Amarante: Ponte de São Gonçalo, an arched bridge with tons of historical significance.
Peso da Régua: Douro Museum, exploring the history and culture of the Douro region.
Pinhão: The train station adorned with blue-and-white Azulejo tiles.
Vila Real: The 18th-century Mateus Palace and its gorgeous gardens.
Peso da Régua: Douro River Cruise and Museu do Douro.
Pinhão: Wine estates and Azulejos-decorated train station.
Vila Real: Mateus Palace.
Not sure where to start? Book your all-inclusive trip to Portugal with Voyage Privé.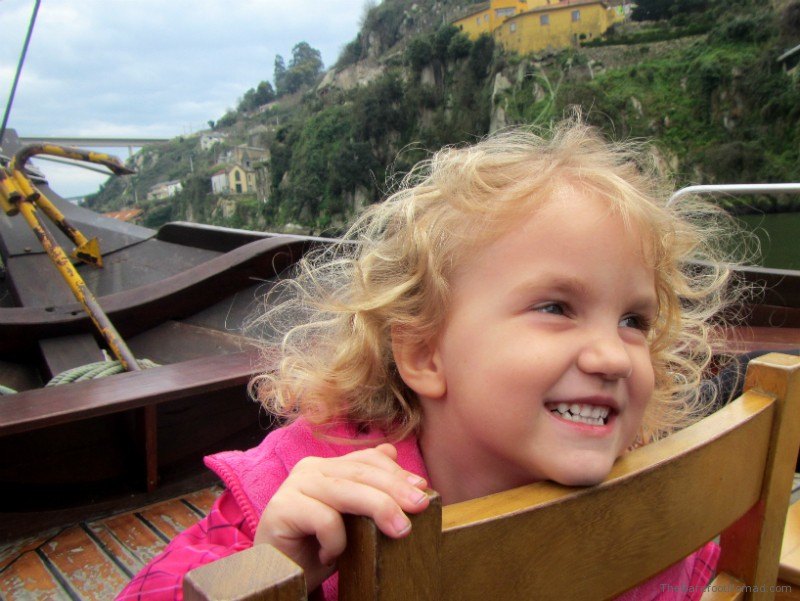 Tip:
The Douro Valley is the birthplace of port wine, and no visit would be complete without diving into this local specialty. Many vineyards offer tastings and tours where you can learn about the winemaking process from grape to bottle. But it's not just about port; the region also produces exceptional red and white wines. Make sure to take a guided tour of at least one wine estate to fully appreciate the region's rich viticultural history.
The Algarve: Sun-Kissed Splendor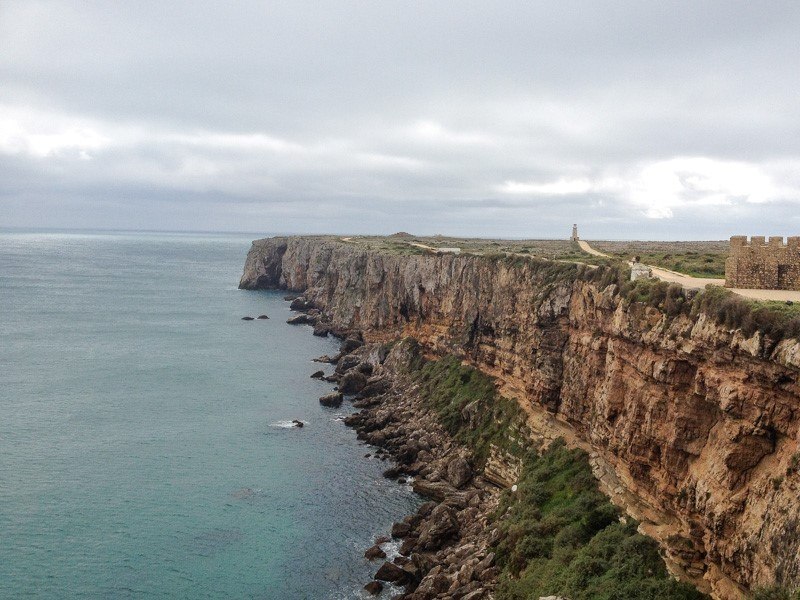 Quick Summary:
This southern loop offers the quintessential Algarve experience: golden beaches to lounge away the hot summer days, rocky coves to explore and bustling towns filled with nightlife. The route takes you from the historic city of Faro to the westernmost point of the Algarve, providing a well-rounded tour of this sun-soaked region.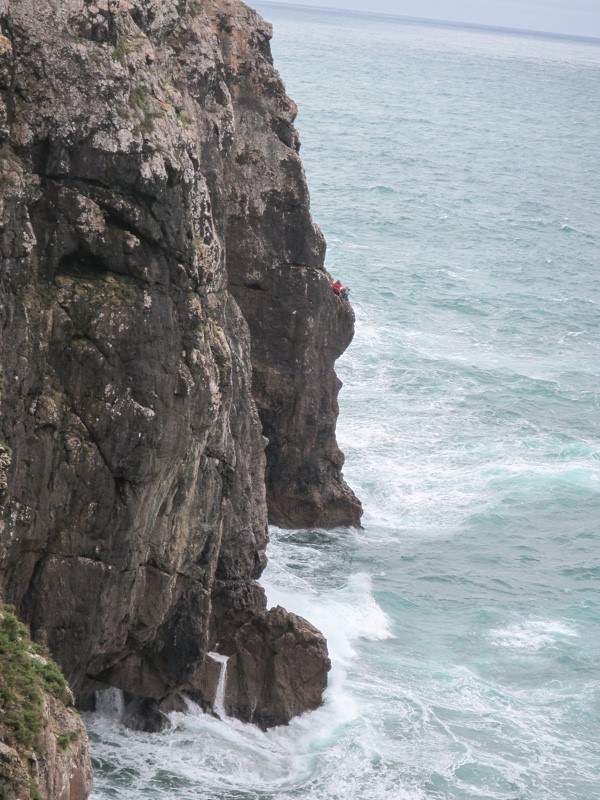 Route:
Tavira – Faro – Albufeira – Lagos – Sagres
Distance/Time:
168km – Approx. 3hrs travel time – Google Maps
Duration:
5-7 Days
Highlights:
Tavira: The Roman Bridge, a picturesque seven-arched bridge.
Faro: Arco da Vila, an arched gateway dating back to Moorish times.
Albufeira: Nightlife hub of the Algarve. Also check out Old Town, a vibrant area filled with shops, restaurants, and bars.
Lagos: Ponta da Piedade, known for its stunning rock formations and Praia Dona Ana.
Sagres: Fortaleza de Sagres, a cliff-top fortress with panoramic sea views and Cape St. Vincent. Also very popular with kite surfers.
Tip:
Tavira offers a less crowded, more authentic Algarve experience. It's relatively untouched by large-scale tourism, making it an ideal spot for a quieter beach escape and to explore traditional Portuguese culture. If you want to be where the action is, Albufeira is where you want to be.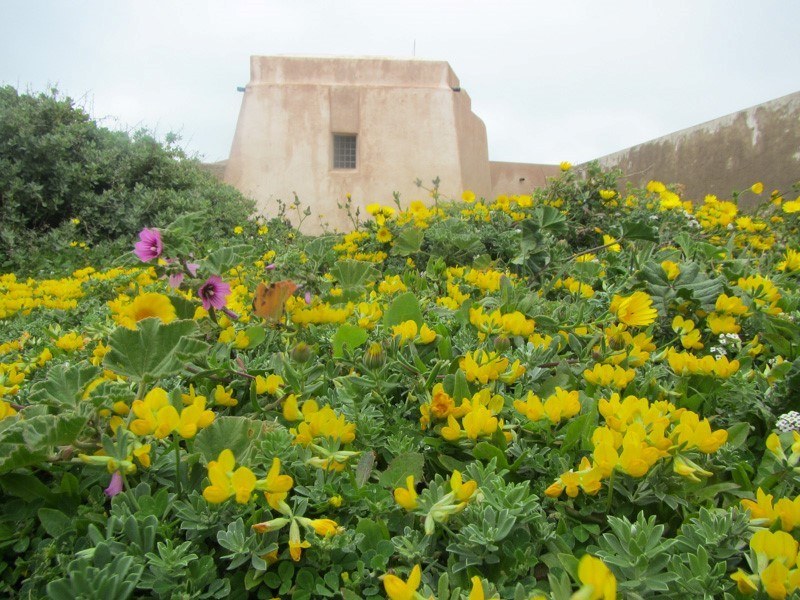 Madeira: The Garden Isle
Quick Summary:
Portugal's southern island of Madeira provides a distinct road trip experience full of natural beauty and old-world charm. Starting in Funchal, this island route offers lush gardens, volcanic pools, and coastal views that are second to none.
Route:
Funchal – Câmara de Lobos – Ribeira Brava – Porto Moniz – Santana
Distance/Time:
117km – Approx. 2.5hrs travel time – Google Maps
Duration:
4-6 Days
Highlights:
Funchal: Monte Palace Tropical Garden offering views over Funchal Bay, take a crazy Toboggan ride in a traditional wicker basket down the city roads and visit the lovely Mercado dos Lavradores.
Câmara de Lobos: Picturesque fishing village immortalized by Winston Churchill's paintings.
Ribeira Brava: Forte de São Bento, a historic fort with scenic sea views.
Porto Moniz: Natural lava pools perfect for a unique swimming experience and the Madeira Aquarium.
Santana: Thatched-roof A-frame houses showcasing traditional Madeiran architecture Queimadas Forest Park.
Tip:
The Laurisilva Forest is a must-see in Madeira. This UNESCO World Heritage site covers about 20% of the island. A walk here reveals a rare glimpse of Europe's prehistoric landscapes. The flora and fauna are unique, and the sense of tranquility is unparalleled.
Azores: Volcanic Adventure
Quick Summary:
Portugal's Azores islands are an off-the-beaten-path treasure in the middle of the Atlantic. Starting in Ponta Delgada, this route offers a journey through volcanic landscapes, cliffside viewpoints, and lush greenery that encapsulates the untamed beauty of these islands.
Route:
Ponta Delgada – Sete Cidades – Furnas – Nordeste
Distance/Time:
126km – Approx. 2.5hrs travel time – Google Maps
Duration:
4-6 Days
Highlights:
Ponta Delgada: Forte de São Brás, a 16th-century fortress plus check out Twin lakes and Vista do Rei.
Sete Cidades: Visit Lagoa do Fogo, a stunning crater lake.
Furnas: Terra Nostra Garden, a beautiful botanical garden with thermal pools.
Nordeste: Miradouro da Ponta do Sossego, offering panoramic views of cliffs and ocean.
Tip:
The Azores are one of the world's best spots for whale watching. While most visitors come between April and October, each season offers a different array of species. Book a tour with a reputable operator to enhance your chances of sightings and to ensure ethical practices.
Travel Tips for Any Route:
Toll Roads: Portugal has many toll roads. A Via Verde (Green Lane) electronic device can be rented to automatically pay some tolls while others require a toll pass, both will save you time and fuss.
Gas Stations: Fuel up in larger towns as rural areas may have limited services. Gas stations also often close early in remote regions.
Local Laws: Always have your ID and driving license with you. Portuguese traffic police are known for random checks, and fines for not having proper identification or a proper toll pass can be steep.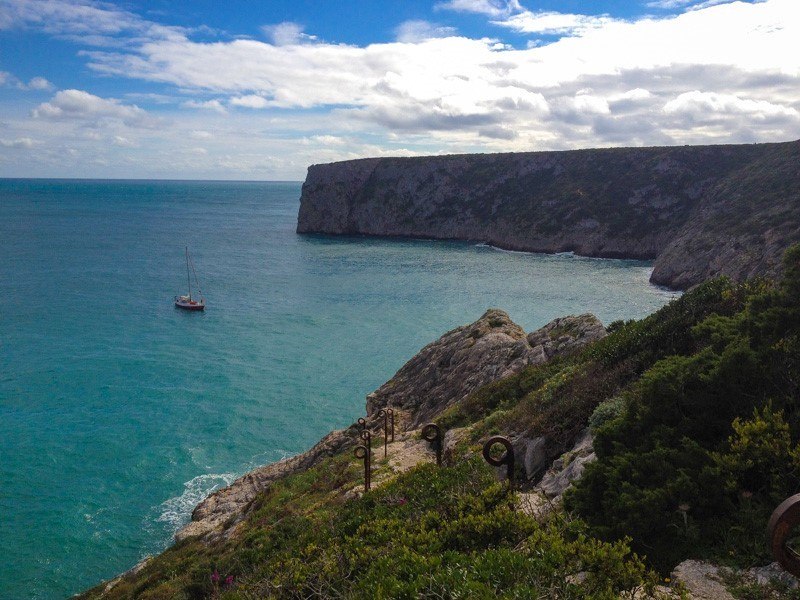 The Best Road Trips in Portugal
With each road trip offering its own unique set of attractions and nuances, Portugal promises an adventure that caters to all kinds of travelers. We loved our time here and the entire family always enjoyed jumping into the car knowing that the next stop was going to be just as amazing as the last. Safe travels!
More great reads: