Oxford is a historic city in southern England famed for its prestigious university, top museums like the Ashmolean, and many fine parks and open, green spaces. There are lots of excellent things to do in Oxford from touring the famous colleges to walking along the river and exploring the city's long and intriguing history.
I've been to Oxford many times but in the friendly, age-old rivalry between this city and Cambridge, I tend to find myself in the latter as it's not far from where I grew up. However, Oxford is an incredible city that I love to visit thanks to the many wonderful places to see and explore, which you'll learn about below.
The city of Oxford is also an excellent destination for foodies with many fine cafes, pubs, and restaurants serving up a selection of British and other cuisines from around the globe. It's also a great destination for shopping with everything from independent and boutique stores to high street brands to browse.
Best Things To Do in Oxford
Below, you'll find a wide selection of tourist attractions in Oxford, fun tours, places to eat, and a lot more besides. I love visiting the city as there's always so much to see and do no matter your tastes or budget. If you're planning on visiting England then sightseeing in Oxford is a must.
1. Take a University and City Walking Tour
The University of Oxford is one of the most prestigious universities in the world, as well as one of the oldest. Alumni have included figures such as the playwright and poet Oscar Wilde, Pakistan's first female prime minister Benazir Bhutto (plus countless UK prime ministers), physicist Professor Stephen Hawking, and actor Hugh Grant among many others.
One of the best things to do in Oxford for first-time visitors is to take a walking tour of the university. Step inside some of the oldest colleges in the land including All Souls and Trinity, see the impressive Bodleian Library, and visit the University Church of St Mary.
You'll be led by a student of Oxford so will gain a fascinating insight into the inner workings of university life. This two-hour tour is the perfect way to get acquainted with the city and see some of its most iconic landmarks. Click here to find out more and book.
2. Visit the Ashmolean Museum
The Ashmolean Museum of Art and Archaeology is one of the best museums in the world alongside the British Museum in London, the Metropolitan Museum in New York, and the Louvre in Paris. As someone with a huge interest in history, this is one of my first stops in the city and one of the best free things to do in Oxford as there isn't an entrance fee.
You'll find exhibits on everything from pre-history to the modern day. See an ancient Egyptian mummy, the suit of a Samurai, and artifacts from across Europe, Asia, Africa, the Americas, and beyond. The museum is home to some major historical pieces from the Alfred Jewel to Guy Fawkes' lamp.
The museum is open daily from 10 am to 5 pm and there's no need to book or buy tickets. You can check the website to find out what events and visiting exhibitions are currently on. There's an onsite restaurant serving lunch and afternoon tea (last orders 4:30 pm), and a gift shop.
Address: Beaumont Street, OX1 2PH
3. Take a River Cruise With Afternoon Tea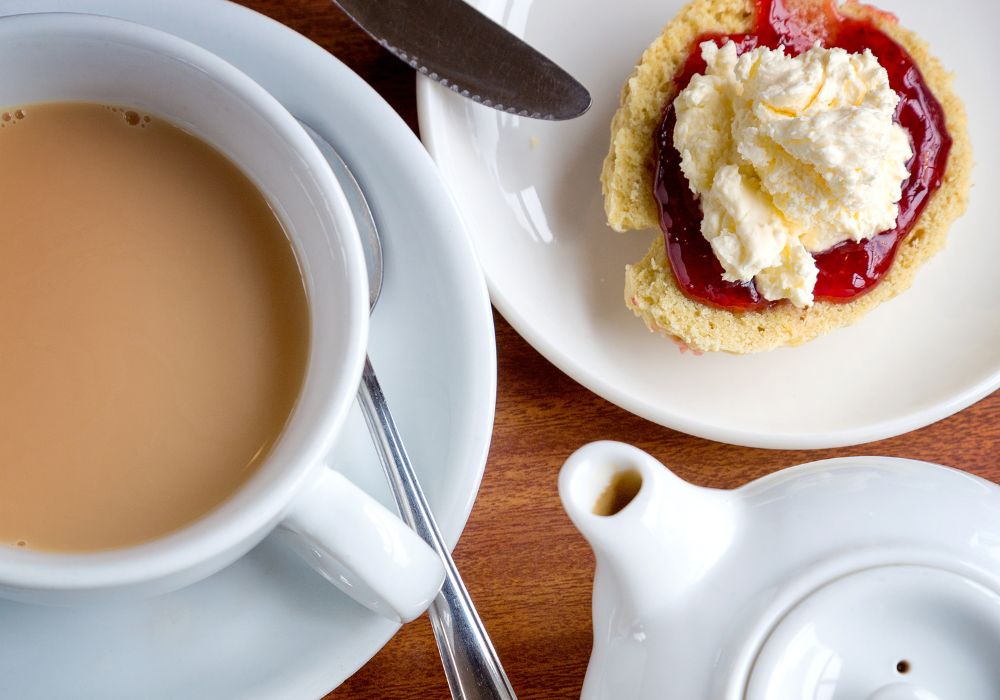 An excellent way to take in the top things to see in Oxford is to take a cruise on the River Thames. You'll start off at the famous Folly Bridge and cruise downstream along water meadows and past the University College boat houses to the picturesque Suburb of Iffley (one of the best places to stay in Oxford).
You'll be treated to a traditional English afternoon tea with finger sandwiches, homemade scones, strawberry jam, and thick, Westcountry clotted cream (I love a good cream tea, and this one is provided by the top-rated Folly Restaurant). This is one of the best things to do in Oxford for couples. Click here to book now.
4. Hop On and Hop Off the Sightseeing Bus
Sightseeing buses get a bit of a bad rep for being a little tacky, but they are a great way to get around and see some of the top sights in any city; this one in Oxford is ideal. Tickets are valid for 24 or 48 hours meaning it's one of the most convenient ways to get around with 20 stops.
The route starts at Oxford Railway Station and takes in landmarks from the West Gate to Christ Church, the Ashmolean Museum, Oxford Castle, Trinity College, and many more. Headphones are provided with commentaries in multiple languages, and there are optional extras such as a guided walking tour available. Click here to book.
5. See the Historic Church of St Mary
The University Church of St Mary is one of the most iconic landmarks in the city with its Baroque, 14th Century spire rising majestically above the rooftops of the colleges. The church has been a place of worship for over 1,000 years and is located in the center of the university grounds.
You can visit the church to admire the impressive architecture, attend a service, or one of the many weekly events from coffee mornings to book readings and poetry workshops. The church is open to the public from 9 am until 5:30 pm Monday to Saturday, and from 12 pm until 5 pm on Sundays. The entrance is free.
Address: The High Street, OX1 4BJ
6. Visit the Famous Bodleian Library
The Bodleian dates back to 1602, making it one of the oldest libraries in Europe. It's home to over 13 million books and is the principal research library for students at Oxford University. There's something I love about old libraries like the Bodleian and Trinity in Dublin (the smell of old books is intoxicating).
One of the most interesting things about the Bodleian is that visitors must take an oath before being granted access (as of 2017 the oath is available in 100 different languages). Witnessing this impressive, historic center of learning is definitely one of the top things to do in Oxford and can be combined with a tour of the university. Click here to find out more.
Address: Beaumont Street, OX1 3BG
7. Take a Tour of the Harry Potter Filming Locations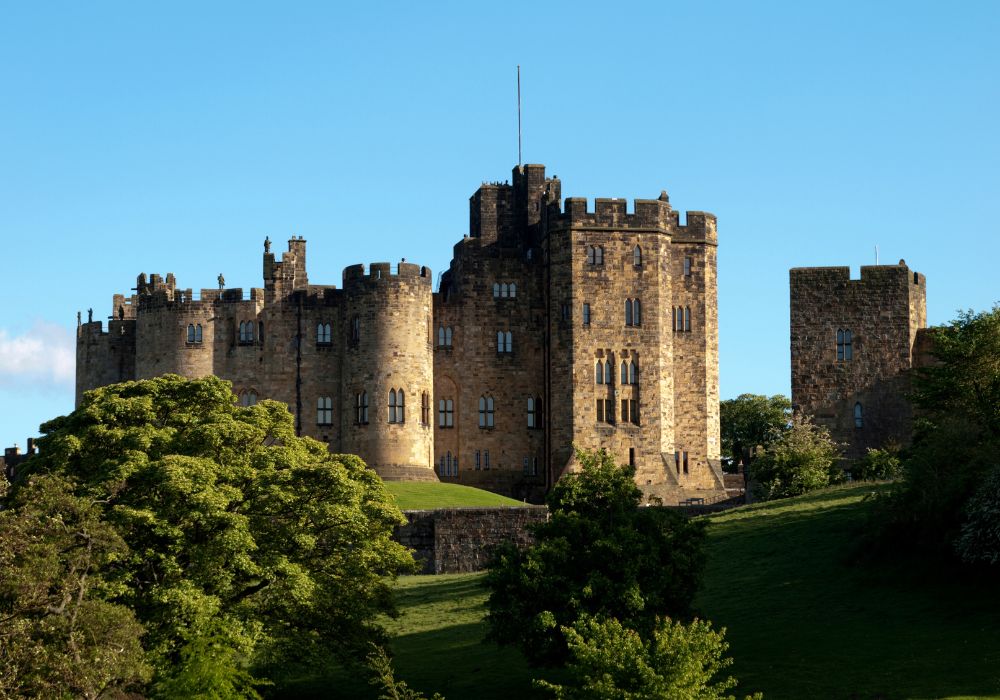 This two-hour tour of Oxford allows you to see the city through the eyes of Harry Potter and compare life at Hogwarts to that of life at Oxford University. You'll get to learn about the historic university, take in many of the Harry Potter filming locations, and test your knowledge with a Potter-mania quiz at the end.
This is one of the most fun things to do in Oxford for families and Hogwarts fans. You'll find out why JK Rowling suggested Oxford as the perfect place for filming with a trip to Turf Tavern Lane which resembles Knockturn Alley (be sure to try out the Turf Tavern pub for a bite to eat). Click here to learn more and book.
8. Go Punting on the River Cherwell
If you're looking for cool stuff to do in Oxford then punting on the River Cherwell is a great option. Just like Cambridge, punting is a popular way for students to earn a bit of extra cash and it's an excellent way for visitors to see the city while learning something of its history.
The River Cherwell is a tributary of the Thames and runs through the city and colleges so you'll get to see many of the top Oxford attractions at a comfortable pace. You can also head in the opposite direction and punt through the gorgeous Oxfordshire countryside.
The punting season lasts from mid-March to mid-October with the summer months being the busiest time on the river. You can hire boats from Cherwell Punting for £22 per hour or £110 for the whole day. Choose from over 70 hand-made boats including traditional punts, rowing boats, or Canadian canoes. Click here to find out more.
Address: Bardwell Road, OX2 6ST
9. Explore Oxford Castle and Prison
One of the top things to do in Oxford is to visit the ancient castle and prison complex located in the center of the city. Climb the 101 steps to the top of St George's Tower for stunning panoramic views of Oxford, descend into the old crypt beneath the castle by candlelight, and explore the austere 18th Century prison cells.
The castle and prison host lots of regular events from prison escape rooms to history walks, ghost tours, and murder mystery parties. This is one of my favorite places to visit in Oxford as there's always something fun going on and it's a great spot for photography.
The castle is open from 10 am to 5:30 pm on weekdays and 10 am to 6 pm on weekends. Tickets cost £17.50 for adults and £11.25 for children, (you can get a discounted price if you book online up to two days in advance). Click here to learn more.
Address: 44-46 Oxford Castle, OX1 2PH
10. Relax in the Tranquil Botanic Gardens
There's nothing I love more than walking around a botanic garden as though you could be anywhere in the world. With such a variety of plants from around the globe, it reminds me of living in the tropics. Oxford's Botanic Garden and Arboretum is attached to the university and is the oldest in Britain.
If you're looking for a little time out after sightseeing this is the perfect place to unwind. The garden was founded in 1621 and houses over 5,000 different species of plants. There's a beautiful walled garden which is a little sanctuary of calm in the middle of the city.
The gardens are open daily from 10 am to 5 pm (the last entry is at 4 pm) and tickets cost £6.30 for adults and children under 16 go free. It's best to book in advance which can be done through the official website. Click here for more info.
Address: Rose Lane, OX1 4AZ
11. Explore Oxford on Two Wheels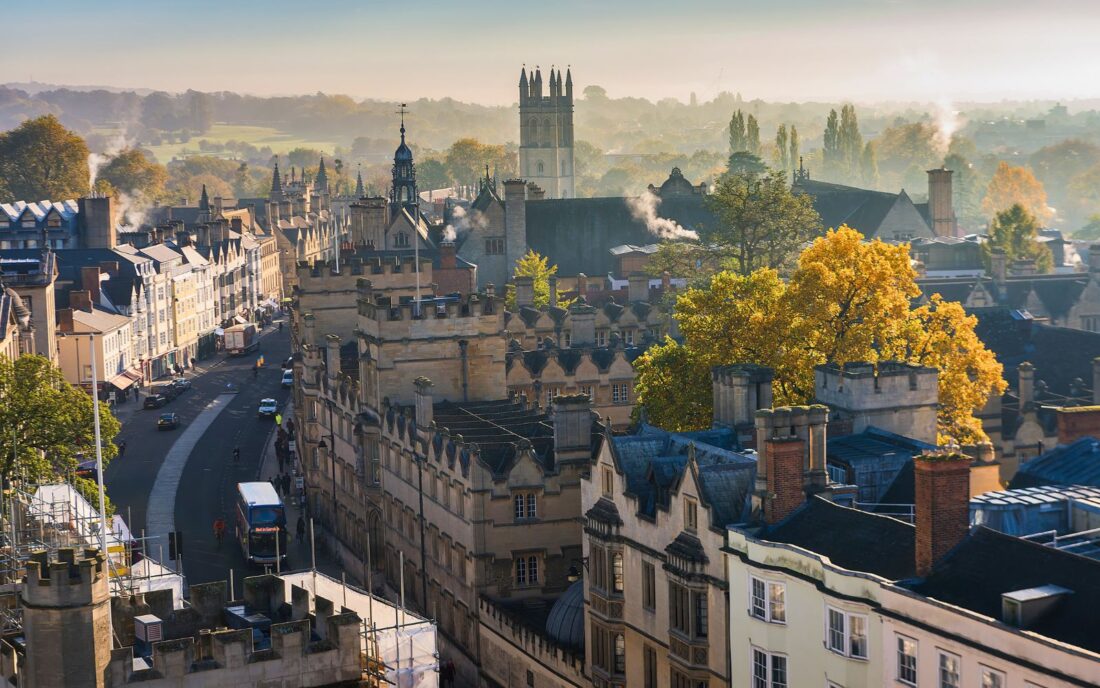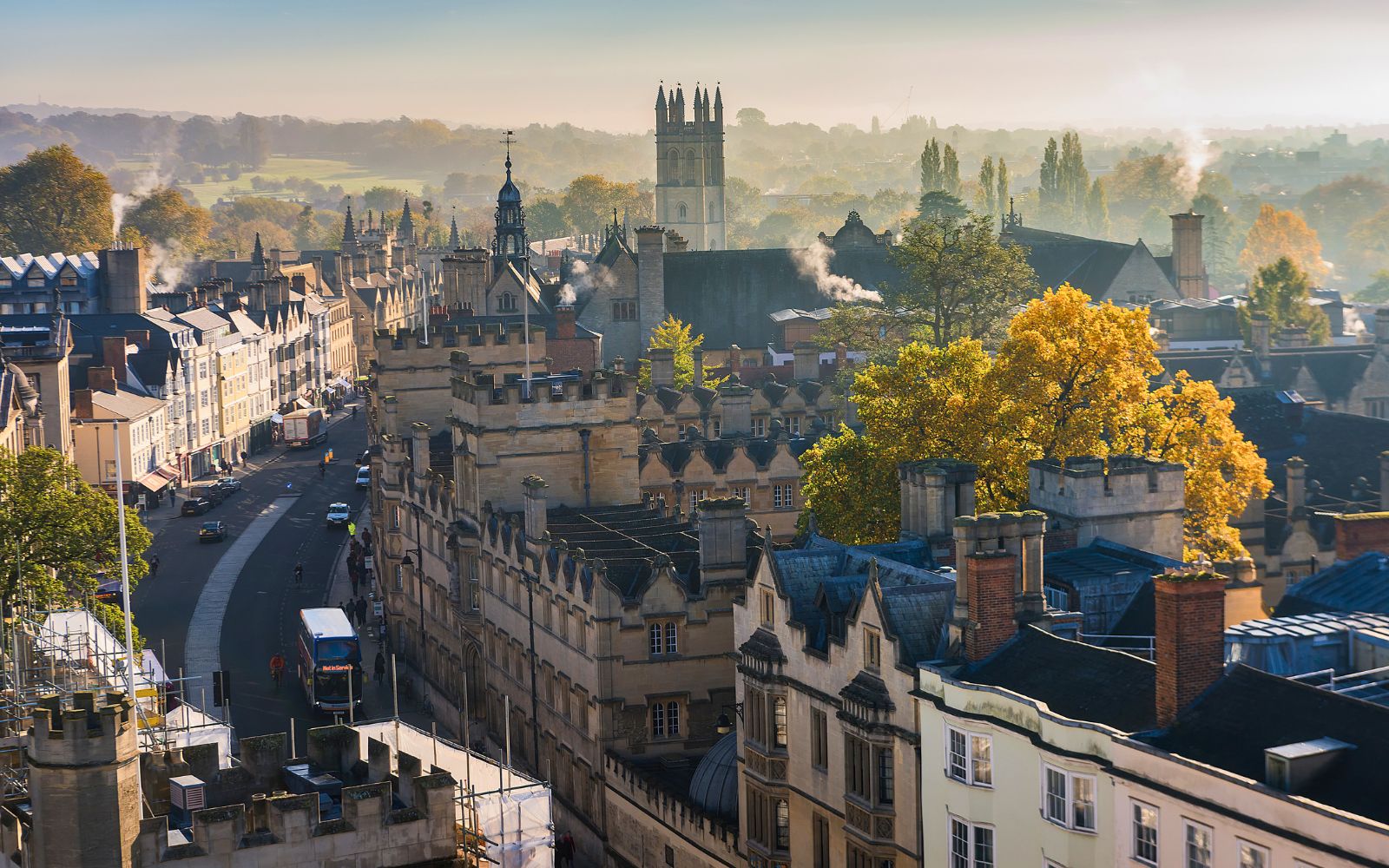 Cycling is one of my favorite hobbies and I often find it's one of the best ways to get around a new city. This two-hour bike tour of Oxford will have you setting off with a student of the university as a guide who'll show you the top landmarks of the city using peddle power.
Explore the famous university as you work your way through the winding lanes and alleyways with Oxford's famous spires overhead. You'll get to see places where famous writers and scholars spend time from their homes, some treasured local pubs, and more. You'll also get to cycle up to the beautiful Port Meadow (see below). Click here to book now.
12. Take a Spooky Oxford Ghost Tour
Learn about Oxford's dark past on this fun ghost tour. The experience lasts for two hours and you'll get to see the spooky underbelly of this famous city. The tour is based on the book Haunted Oxford by local author Rob Walters. This is one of the best things to do in Oxford at night for lovers of the macabre. Click here to find out more.
13. Have a Picnic on Port Meadow
Port Meadow is a large country park just to the north of the city center and is the perfect place for a walk, picnic, barbecue, or even a dip in the river. This is one of the best things to do around Oxford as there are so many ways to fill your time; from wildlife spotting to walking along the Thames, volunteering or just taking a break from the city.
The park is open 24/7 365 days a year and is free to enter.
Address: Walton Well Road, OX2 6ED
14. Take a Day Trip to Bath and Stonehenge
One of the most impressive places to visit near Oxford is the ancient stone circle at Stonehenge. This day trip from Oxford also includes a visit to the historic city of Bath where you can see Roman baths dating back over 2,000 years. You'll receive a guided tour of Bath's top sites from Pulteney Bridge to Bath Abbey and the Royal Cresent.
After leaving Bath you'll travel along the scenic A303 across Salisbury Plains to the neolithic Stonehenge where you can marvel at this feat of ancient engineering. The experience lasts 9 hours and gives you plenty of time to explore both sites at your leisure with return transport from Oxford included. Click here to book now.
15. Explore the Stunning Cotswolds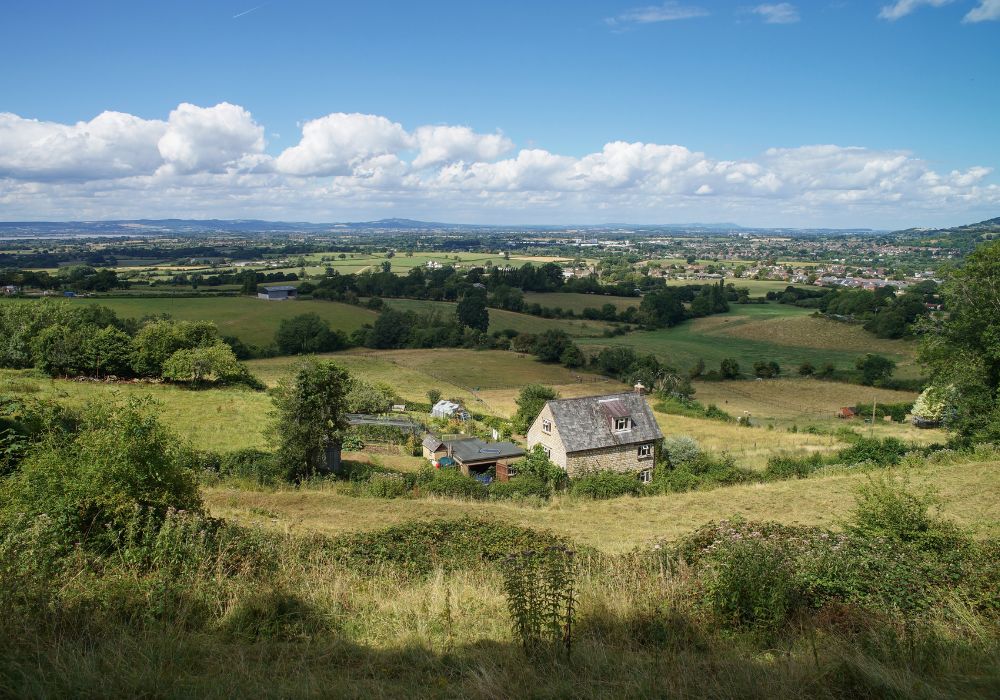 One of the best things to do near Oxford is to take a tour of the picturesque Cotswolds that sits right on the city's doorstep. This seven-hour tour sets off from Oxford Railway Station and takes in some of the most beautiful towns and villages in England including Lower Slaughter, Bourton-on-the-Water, and Stow-on-the-Wold.
The Cotswolds is one of my favorite parts of the country thanks to its honey-colored cottages, winding rivers and ancient stone bridges, and rolling countryside that looks like it's been lifted straight from a postcard. Click here to book.
Quick Travel Itineraries For Oxford
Not sure what to see in Oxford first? Below, you'll find a selection of itineraries to help you get the most out of your trip to this historic city. These itineraries include all the top attractions in Oxford and some excellent day trips too.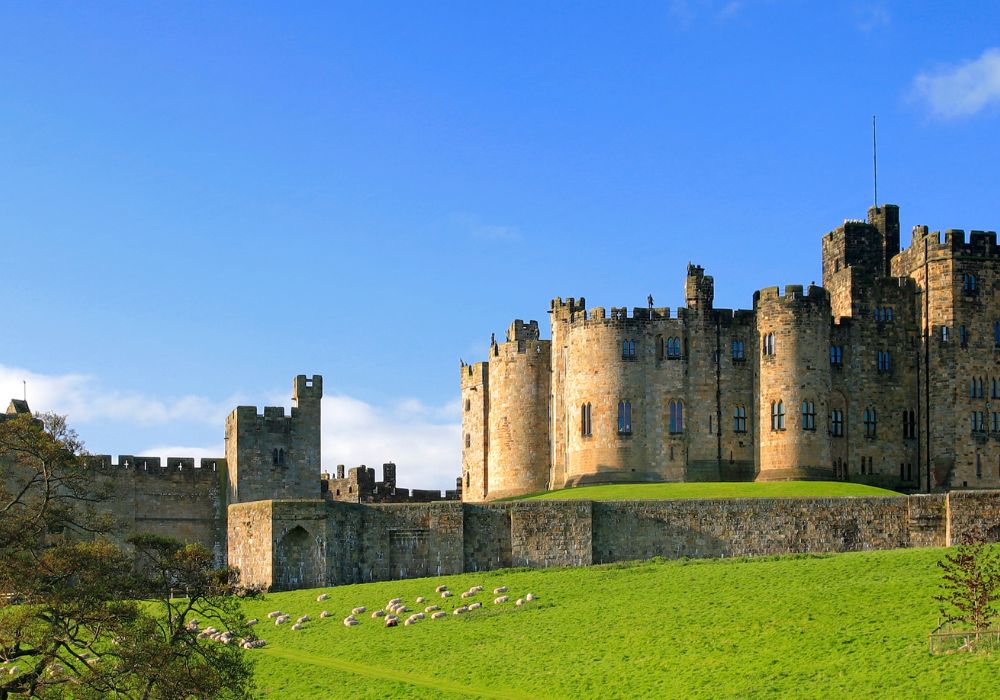 1 Day in Oxford Itinerary
With just one day to spend in Oxford be sure to check out the city's prestigious university. The best way to do this is to take a tour and learn about the history from one of its students. For lunch, head to the Turf Tavern pub which has welcomed luminaries such as Bill Clinton and the Harry Potter cast through its doors.
After eating, pay a visit to the world-renowned Ashmolean Museum where you can see exhibits from Egyptian mummies to contemporary art and a whole lot more. Afterward, take some time out in the gorgeous botanical gardens before finishing off the evening with a meal and drinks at No 1 Ship Street.
2-3 Days in Oxford Itinerary
With a couple of days to spend in Oxford, explore the city further by taking a cycling tour or take advantage of a 24-hour ticket on the hop-on, hop-off Oxford sightseeing bus. Explore the castle and prison, and check out some of the other great eateries in the city such as The Cherwell Boathouse.
Take a river cruise along the River Cherwell, a tributary of the mighty Thames. You can opt for an afternoon cruise with afternoon tea or an evening outing with a three-course meal. Cruising along the river with a glass of something bubbly is one of the best things to do in Oxford for couples.
1 Week in Oxford Itinerary
If you have a week to spend in Oxford, you'll have plenty of time for day trips to nearby places of interest. This full-day tour of the picturesque Cotswolds takes in the stunning villages of Stow-on-the-Wold, Burford, and Bourton-on-Water. This day trip to Bath and Stonehenge is another excellent day trip from Oxford.
With any spare time remaining, explore the stunning Port Meadow Park which is perfect for a summer's walk, a picnic, and escaping the city (it's also one of the best things to do in Oxford for families). Spend time browsing Oxford's many independent shops and eating in the excellent restaurants and pubs in the city.
Where to Stay in Oxford
These are a few of the best neighborhoods in Oxford for tourists: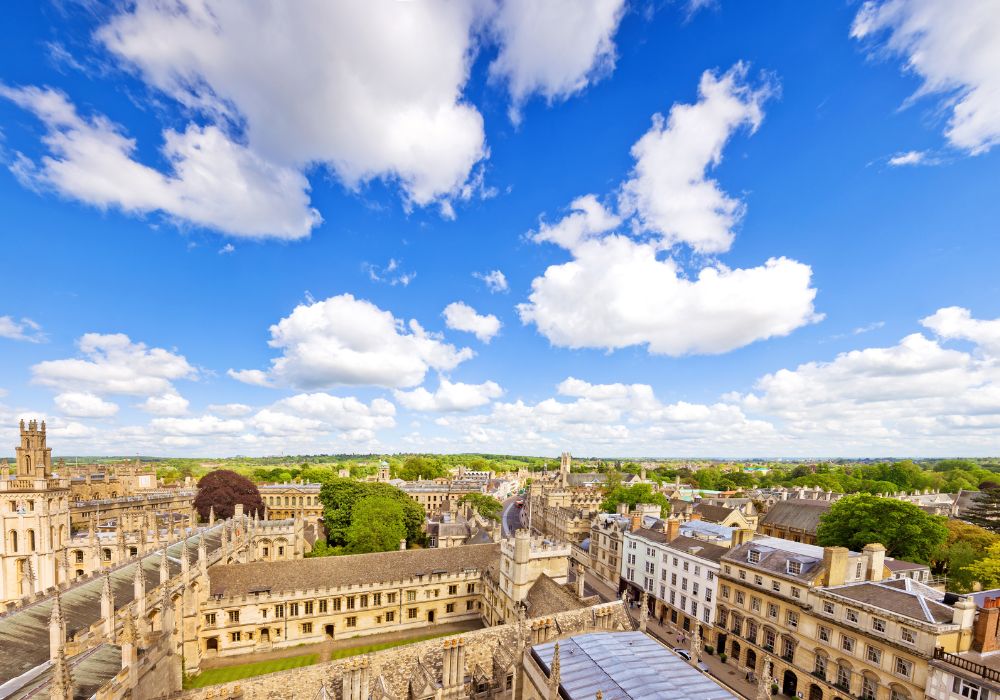 City Center – Best for First-Time Visitors
The city center is the best place to stay for first-time visitors as you'll be within a short walking distance of all the top Oxford attractions such as the University, Bodleian Library, and Ashmolean Museum. The area is also packed with some excellent pubs and restaurants, making it a great option for foodies too.
Courtyard by Marriot is a luxurious four-star hotel right in the city center, only a few steps from the castle and colleges. The deluxe double rooms come with an en-suite bathroom, garden views, an onsite restaurant, and free WiFi throughout. Click here to find out more.
Jericho – Best for Nightlife
The Bohemian suburb of Jericho, just to the north of the city center, is the hippest place to stay in Oxford. This is where you'll want to be to experience the best nightlife the city has to offer from pubs to wine bars and clubs. Whether you're looking for live music, cocktails, or somewhere to dance until sunrise, this is one of my favorite parts of the city for a night out.
The Old Parsonage Hotel offers four-star accommodation in Jericho with many of the city's top bars within shouting distance. Rooms come with an en-suite bathroom, desk, storage space, and free WiFi. A superb full English breakfast is included. Click here to book now.
St Clements – Best for Families
Leafy St Clements is a quiet neighborhood just to the east of Oxford University and is the perfect place for families to stay. It's just a short walk to the city center but you'll benefit from the peace and quiet to retreat to after a day's sightseeing. The Botanical Garden is just a few minutes walk away.
This Central Oxford Townhouse in St Clements sleeps up to six people so is the perfect place for families or larger groups. The property comes with three bedrooms and two bathrooms, a fully-fitted kitchen, and a patio and garden perfect for al fresco dining during summer evenings. Click here to learn more.
Best Restaurants in Oxford
Oxford is a fantastic destination for foodies with many wonderful cafes, pubs, and restaurants dotted around the city. My top five picks are listed below: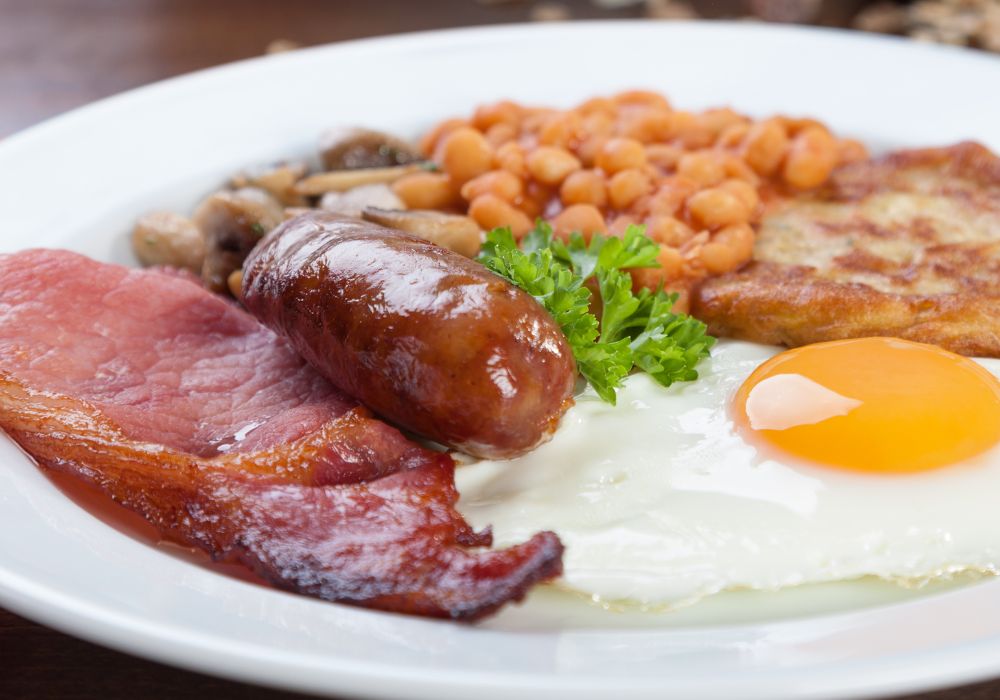 No 1 Ship Street is an award-winning restaurant in Oxford city center. Choose from the two or three-course set lunch or á la carte menus in this modern British brasserie which puts an emphasis on dishes made from fresh, seasonal produce. Prices are reasonable with mains from just £19. Click here for directions.
The Cherwell Boathouse is situated right on the River Cherwell at the punting station. Choose from indoor dining, the conservatory, the riverfront, or the outside gazebo, all of which offer stunning views. This is one of my favorite places for Sunday lunch in Oxford. Click here for directions.
The Turf Tavern is a traditional British pub located in a gorgeous Grade II listed building in the heart of Oxford's university quarter a stone's throw from famous landmarks such as the Bodleian Library and New College. Come here for hearty pub grub from fish and chips to burgers and lighter bites. Click here for directions.
The Old Tom is an Oxford pub with a difference. Instead of the usual pub fayre, you'll find a sumptuous menu of Thai dishes from prawn tempura to red and green curries (I love a good Thai red curry). All this can be washed down with an excellent selection of local ales amongst rustic surroundings. Click here for directions.
Turtle Bay is a Caribbean-inspired restaurant that offers a taste of sunshine in the heart of Oxford (which let's face it, with British weather the way it is, we need all the sun we can get). The Bottomless Brunch is an excellent deal with grills, bowls, and unlimited cocktails for two hours. Click here for directions.
Getting to Oxford
Oxford is conveniently located in the south of England just 64 miles (103 km) from London and on the doorstep of the picturesque Cotswolds. The nearest international airport is Heathrow with flights to and from destinations across the world. There are direct coaches from Heathrow to Oxford with journey times of around an hour, and daily trains via London.
Trains depart multiple times an hour from London's Victoria Station and just over 95 minutes. There are also frequent buses from Victoria Coach Station. If driving, it's around a two-hour journey via the M40. There are also lots of tours from London that include Oxford as well as other Cotswolds towns and villages. Click here to find out more.
Getting around the city center is easy with all the major things to see in Oxford within walking distance. You can also use the handy hop-on, hop-off buses, rent a bicycle, or use taxis and local buses to get farther afield. Be sure to take a boat trip or punt down the river to get around and see some of the top Oxford attractions.
Things To Do in Oxford: FAQs
Here are some answers to commonly asked questions about visiting Oxford:
What is Oxford known for?
Oxford is known for its prestigious university that dates back to the 13th Century and has seen alumni from Oscar Wilde to Stephen Hawking pass through its hallowed halls. The city is also famous for its top museums and libraries from the Ashmolean to the Bodleian and Radcliffe Camera.
When is the best time to visit Oxford?
Oxford is a fantastic destination year-round with lots to see and do whatever the weather. The shoulder seasons of spring and fall are excellent times as you'll avoid the height of the tourist season and still be able to enjoy clearer skies.
Is Oxford worth visiting?
Oxford is definitely worth visiting as there are so many wonderful things to see and do from exploring the ancient colleges to wandering through some of the best museums in the world. It's also a fantastic place for dining out with lots of award-winning pubs and restaurants.
How many days should I spend in Oxford?
Three to four days (a long weekend) is the perfect amount of time to spend in the city and will allow you to experience all the best things to see in Oxford. If you want to explore the beautiful Cotswolds and take day trips to nearby attractions such as Bath and Stonehenge, then a week is better.
Is Oxford safe?
Oxford is a very safe city for travelers with low levels of violent crime. Take usual precautions and avoid unlit areas outside of the city center at night, keep your valuables hidden in busy places, and don't flash large amounts of cash about.
What is the most popular thing to do in Oxford?
Visiting the university, Ashmolean Museum, and Bodleian Library are three of the most popular things to do in Oxford. Punting on the river is another popular activity, as is browsing the shops and exploring the city's culinary delights.
What foods should I try in Oxford?
Two of the most famous foods from Oxford include Banbury cakes (from the small town of Banbury, near Oxford) and Oxford sausages. You can try these dishes in many cafes, tea shops, and restaurants across the city or buy them to take away at the Covered Market.
Is Oxford a cheap city?
As a large city in the south of England Oxford isn't as cheap as some other places in the north and west of England, but there are plenty of bargains to be had when it comes to food, accommodation, and transport. Book hotels and transport in advance for the best prices, and travel outside of the peak season (school holidays).
Is Oxford a good day trip?
Oxford makes for an excellent day trip from London and other cities in the UK, and many tours also include some of the beautiful Cotswold villages as a bonus.
In Closing
Now you know what to do in Oxford, one of England's most famous and well-loved cities. The city is bursting with history from the university and many fine archaeological museums, beautiful architecture, and a plethora of excellent eateries. With an enviable location on the edge of the Cotswolds Area of Outstanding Natural Beauty and just a couple of hours from London, this city should be high on the list of any traveler to the UK.
Like This Article? Pin it!