Hey there, travel lovers! Ever sat at your desk dreaming of the next family getaway, only to feel bogged down by the planning and execution? You're not alone.
What if all you need is a little spark to turn that daydream into reality? If so, we've got just the thing for you – some of the most heartwarming and awe-inspiring quotes to awaken your wanderlust.
So buckle up and let your imagination soar as we dive into the best inspirational family vacation quotes to inspire your wanderlust. Don't forget to hit that share button; your family and friends might need a little inspiration too!
Preserving your family vacation memories
Capturing those perfect family vacation moments is one thing, but preserving them in a way that does justice to those irreplaceable memories is another. We recently tried out MIXPIX 8″ x 8″ Lightfoam Tiles from CanvasDiscount.com and were really happy with the results.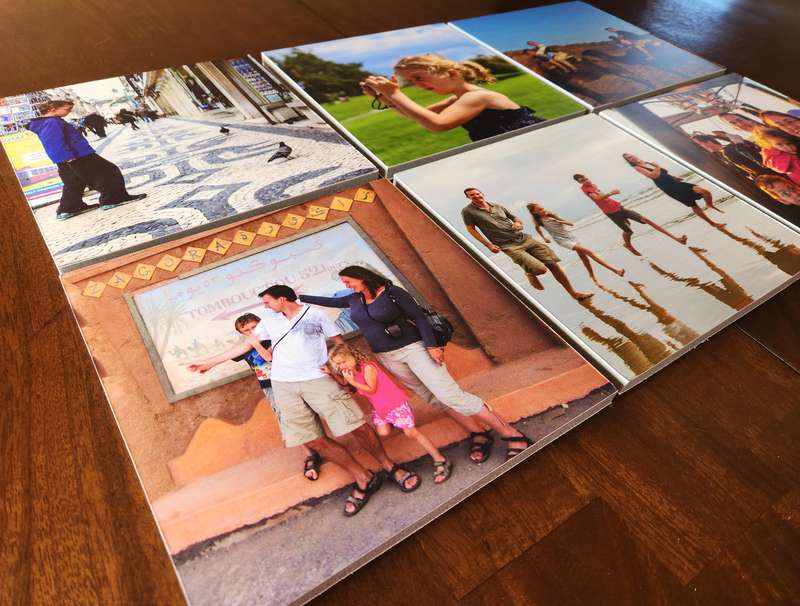 What sets these tiles apart is the option to frame them. Another feature we found useful was the included Magnetic Hanger Set, which simplified the installation process.
The foam tiles themselves seem really lightweight and durable, allowing for easy rearrangement whenever we want to showcase different memories.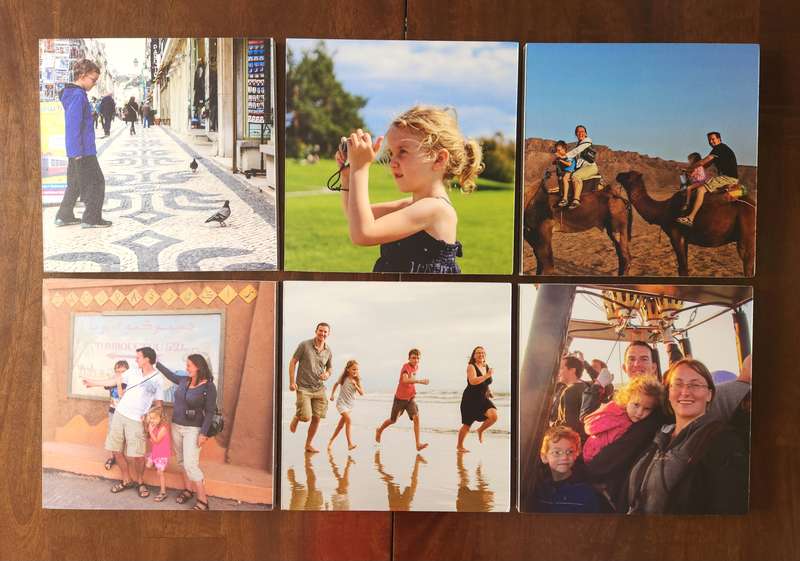 The best part? Shipping is FREE when you buy 10 tiles.
We've showcased our family trips in a gallery wall, and every time we walk past it, we're transported back to those special places and times.
Ready to create your own memory wall with MIXPIX Lightfoam Tiles from CanvasDiscount.com?
Click here to buy and get started.
Family Vacation Quotes
Craving some family adventure but need that extra push to make it happen? Dive into our curated list of the best inspirational family vacation quotes to inspire your wanderlust and get you packing faster than you can say bon voyage!
Ready to jet-set? Let's go!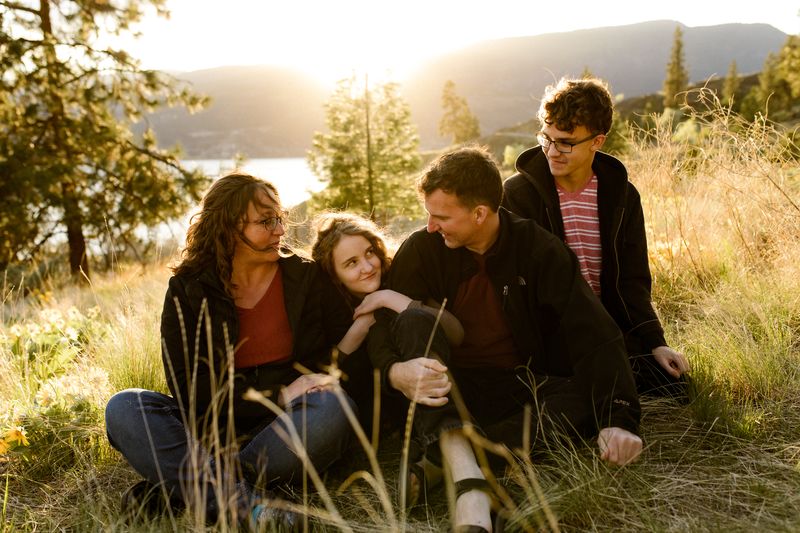 Favorite Family Vacation Quotes
Deciding not to travel with kids because they won't remember is like not reading them books because they won't remember the stories you read them. – Unknown
Children will not remember you for the vacation you provided, but for the way you made them feel during that vacation. – Allen Richardson
Of all the books in the world, the best stories are found between the pages of a passport. – Saber Ben Hassen
If we experienced life through the eyes of a child, everything would be magical and extraordinary. Let our curiosity, adventure, and wonder of life never end. – Akiane Kramarik
Short Vacation Quotes
Traveling in the company of those we love is home in motion. – Leigh Hunt
My ideal travel companions are my family. – Pharrell Williams
It is never too early to begin exploring the world. – Unknown
Wherever you go, go with all your heart. – Confucius
Not all classrooms have four walls. – Cynthia Martinez
Don't count the days. Make the days count. – Muhammad Ali
Happiness is only real when shared. – Jon Krakauer, Into the Wild
Take only memories, leave only footprints. – Chief Seattle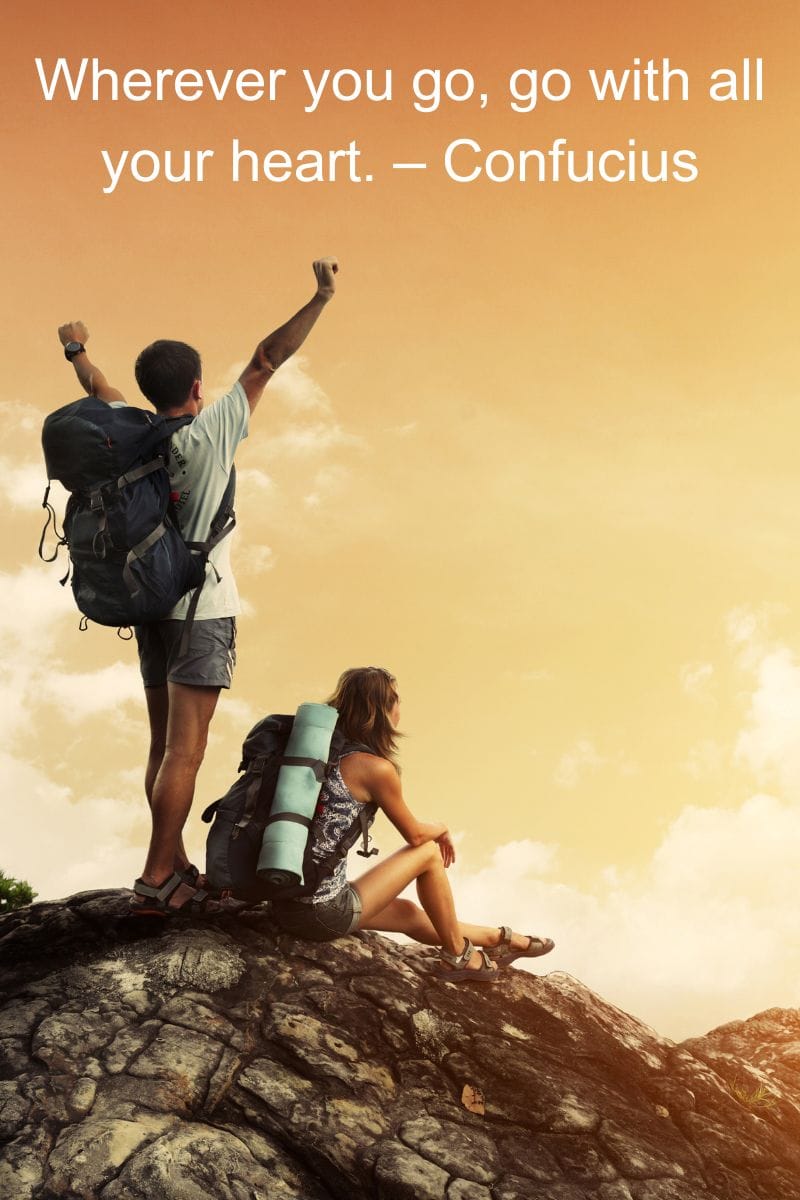 Funny Vacation Quotes
Are we there yet? – Unknown
There are two kinds of travel: first class and with children. – Robert Benchley
A road trip is a way for the whole family to spend time together and annoy each other in interesting new places. – Tom Lichtenheld
Why aren't we flying? Because getting there is half the fun. You know that. – Clark Griswold, National Lampoon's Vacation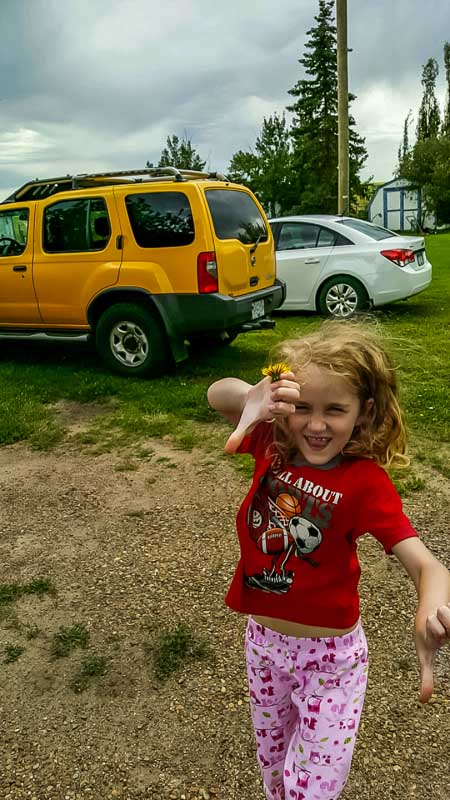 Inspiring Family Vacation Quotes
Travel is not reward for working, it's education for living. – Anthony Bourdain
When you travel with children you are giving something that can never be taken away: experience, exposure, and a way of life. – Pamela Chandler
Perhaps travel cannot prevent bigotry, but by demonstrating that all peoples cry, laugh, eat, worry, and die, it can introduce the idea that if we try and understand each other, we may even become friends. – Maya Angelou
I can't think of anything that excites a greater sense of childlike wonder than to be in a country where you are ignorant of almost everything. Suddenly you are five years old again. You can't read anything, you have only the most rudimentary sense of how things work, you can't even reliably cross a street without endangering your life. Your whole existence becomes a series of interesting guesses. – Bill Bryson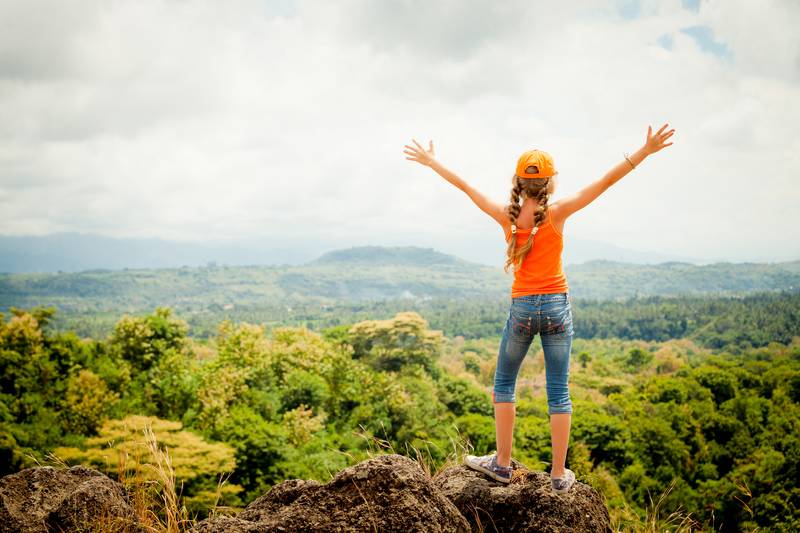 Summer Vacation Quotes
A family vacation is a good time to bond and make memories that last a lifetime. – Steve Harvey
And at the end of the day, your feet should be dirty, your hair messy and your eyes sparkling. – Shanti
A vacation is having nothing to do and all day to do it in. – Robert Orben
The tans will fade, but the memories will last forever. – Unknown
Vacations are meant to be shared with the people we love the most. – Unknown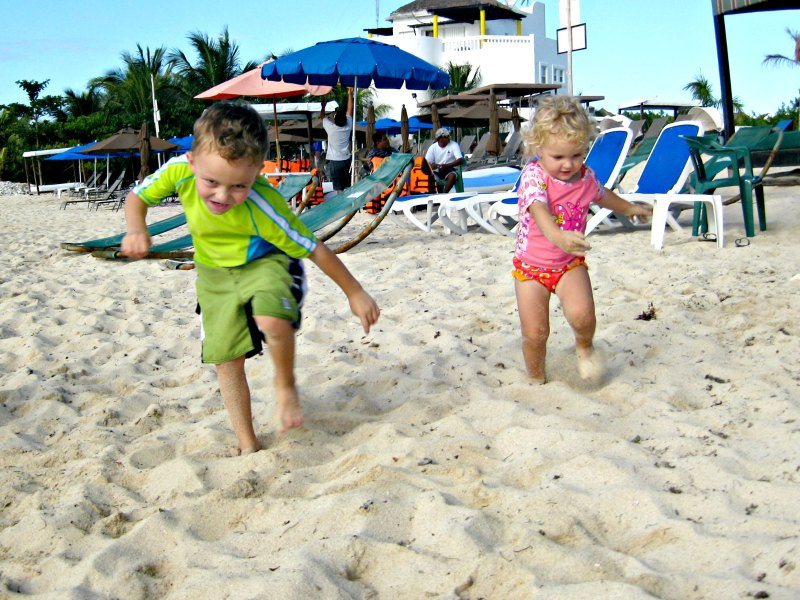 Family Trip Quotes for Instagram
Of all the paths in life you take, make sure a few of them are dirt. – John Muir
And that's the wonderful thing about family travel: it provides you with experiences that will remain locked forever in the scar tissue of your mind. – Dave Barry
Travel is rich with learning opportunities, and the ultimate souvenir is a broader perspective. – Rick Steves
Wherever you go becomes a part of you somehow. – Anita Desai
People don't take trips; trips take people. – John Steinbeck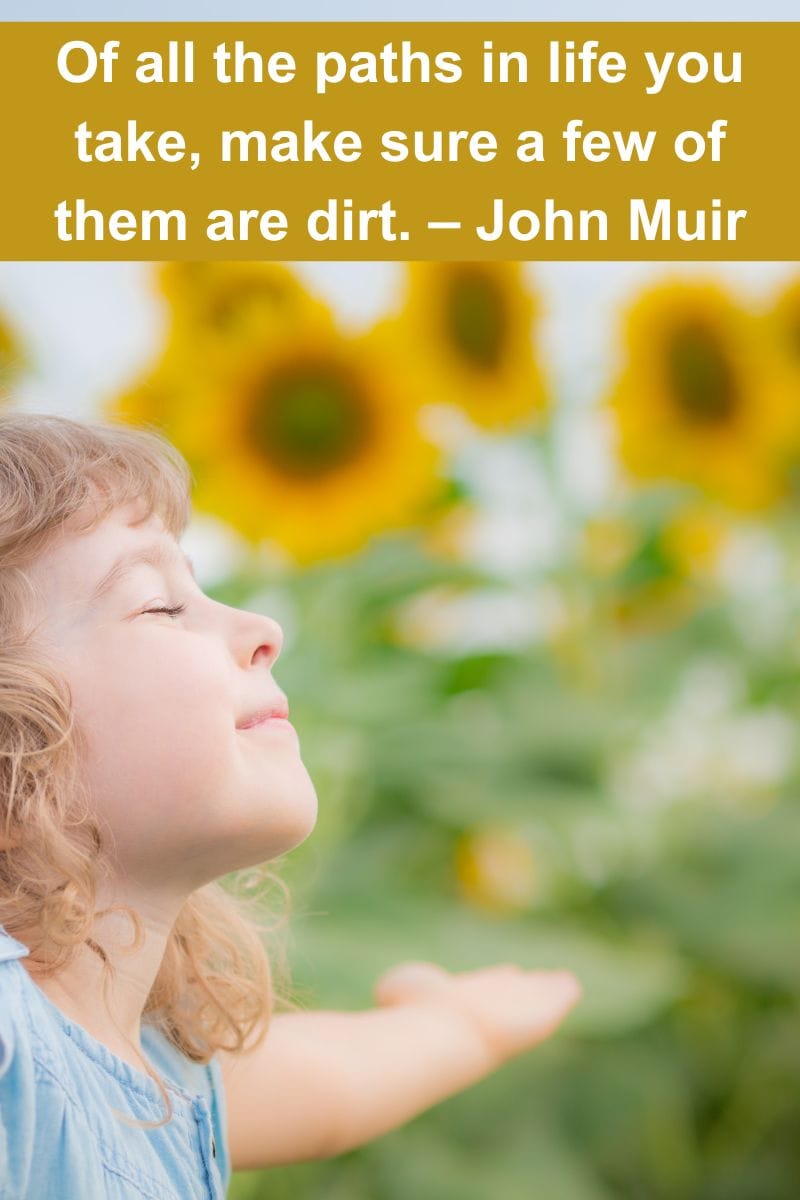 Family Road Trip Quotes
Life is too short to not go on that spontaneous road trip with your family. – Fred Connors
Some roads aren't meant to be traveled alone. – Chinese Proverb
If you want to go fast, go alone, if you want to go far, go together. – African Proverb, Martha Goedert
Road trips are the equivalent of human wings. Ask me to go on one, anywhere. We'll stop in every small town and learn the history and stories, feel the ground, and capture the spirit. Then, we'll turn it into our own story that will live inside our history to carry with us always. Because stories are more important than things. – Victoria Erickson
What's your favorite place? I don't have a favorite place, I have my favorite people. And, whenever I'm with my favorite people, it becomes my favorite place. – Nivaz Ahmad
The journey is the destination when you're on a road trip with family. – Unknown
Fill your life with experiences, not things. Have stories to tell, not stuff to show. – Unknown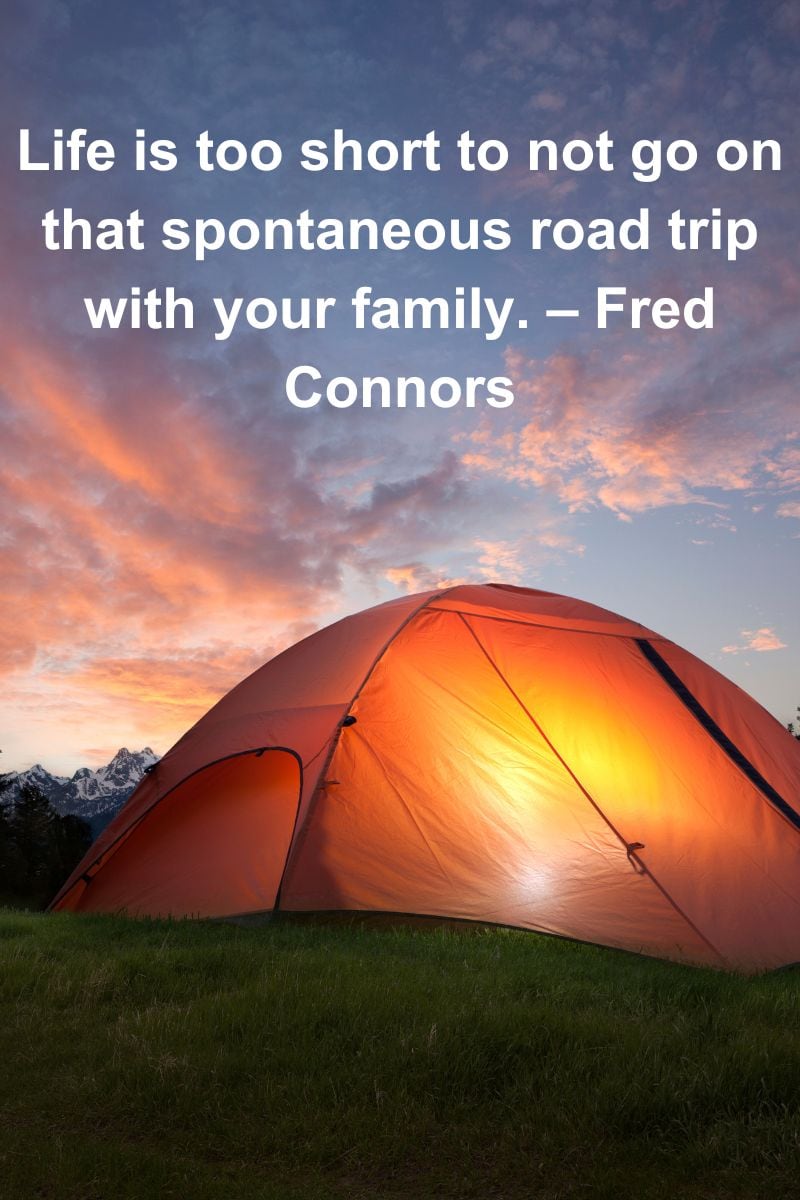 Happy Vacation Quotes
The greatest legacy we can leave our children is happy memories. – Og Mandino
The world is full of travellers. Once in a year go to someplace you have never been before. You will meet Confused seekers, Hopeful wanderers, Enthusiastic story-tellers, Happy families. Look into their eyes and stuff your eyes with wonder, live as if you'd drop dead any moment. Look at the world. It's more beautiful than any dream you'd have ever seen. Make the most beautiful travel diary and open it up your third generation because only your grandchildren will understand what your children will fail to. – Ranjani Ramachandran
Build traditions of family vacations and trips and outings. These memories will never be forgotten by your children. – Ezra Taft Benson
Profound Family Trip Quotes
At the end of your life, you will never regret not having passed one more test, not winning one more verdict, or not closing one more deal. You will regret time not spent with a husband, a friend, a child, a parent. – Barbara Bush
In the end, kids won't remember that fancy toy you bought them, they will remember the time you spent with them. – Kevin Heath
Travel is fatal to prejudice, bigotry, and narrow mindedness, and many of our people need it sorely on these accounts. – Mark Twain
There are no perfect parents and there are no perfect children, but there are plenty of perfect moments along the way. – Dave Willis
Every day we make deposits in the memory banks of our children. – Charles R Swindoll
The average food item on a U.S. grocery shelf has traveled farther than most families go on their annual vacations. – Barbara Kingsolver (Animal, Vegetable, Miracle: A Year of Food Life)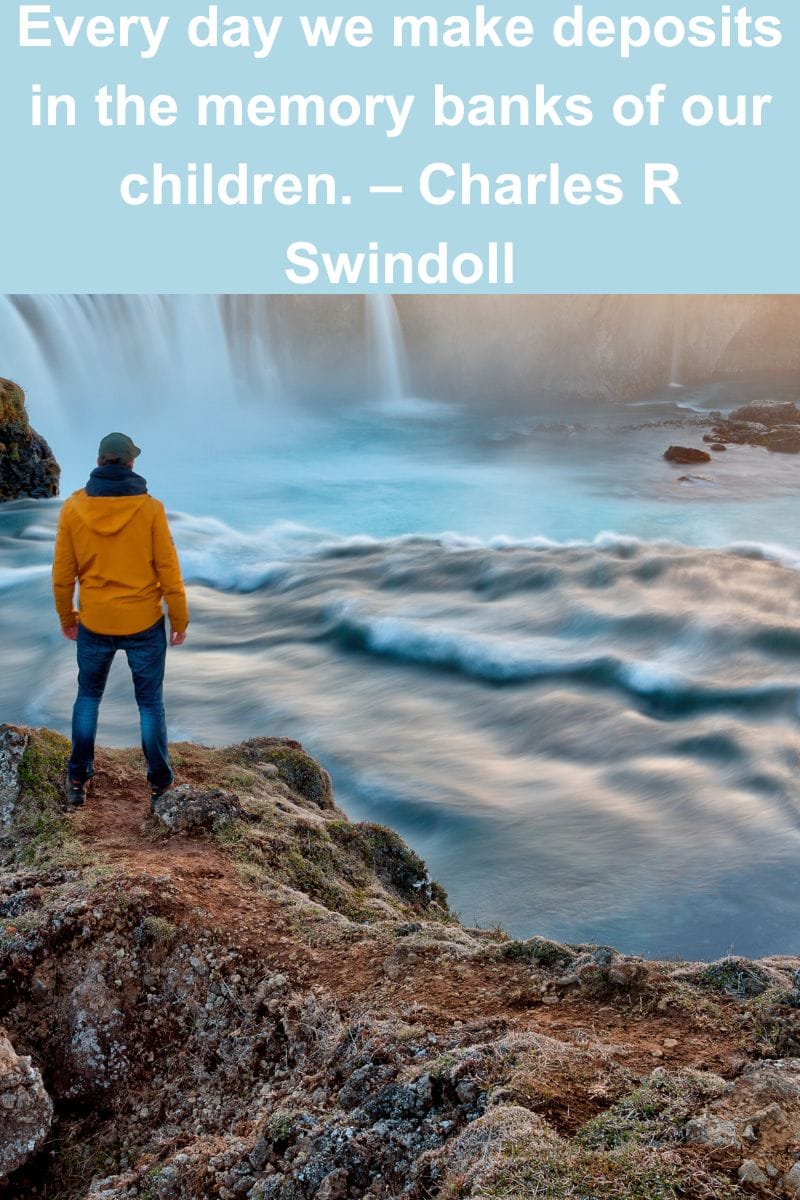 Education and Travel Quotes
The best education you will ever get is traveling. Nothing teaches you more than exploring the world and accumulating experiences. – Mark Paterson
Experience, travel – these are as education in themselves. – Euripides
Travel in the younger sort is a part of education; in the elder, a part of experience. – Francis Bacon
Educating the mind without educating the heart is no education at all. – Aristotle
You can learn many things from children. How much patience you have, for instance. – Franklin P. Jones
Travel is like an endless university. You never stop learning. – Harvey Lloyd
Teaching kids to count is fine, but teaching them what counts is best. – Bob Talbert
I think that the best thing we can do for our children is to allow them to do things for themselves, allow them to be strong, allow them to experience life on their own terms, allow them to take the subway… let them be better people, let them believe more in themselves. – JoyBell C.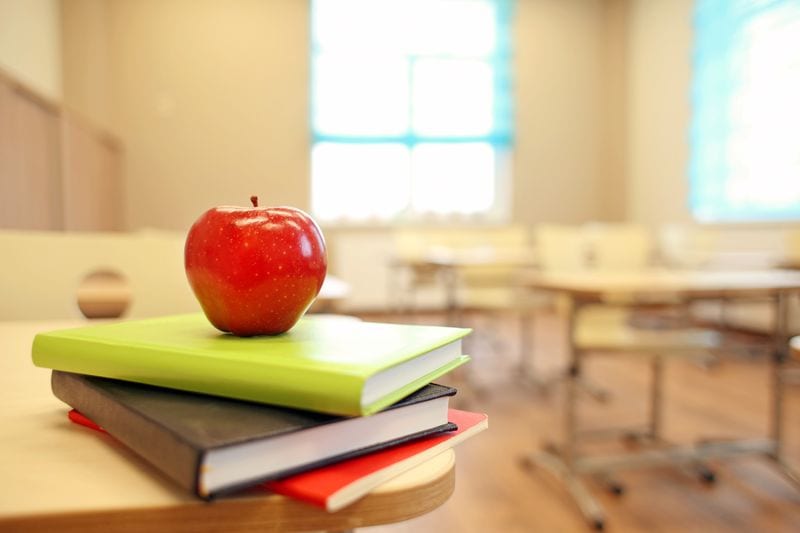 Family Adventure Quotes
In every voyage, be fully present. – Lailah Gifty Akita (Pearls of Wisdom: Great mind)
But even the best lives need a vacation and, let's face it, renting a house with your family at a ski resort is not a vacation. It's basically moving your life from one location to another. Unless someone else is making the beds, doing the laundry, and cooking, it's just the same old life with the added inconvenience of not knowing where anything is in the kitchen. – Laurie Gelman (Class Mom)
Two of the greatest gifts we can give our children are roots and wings. – Hodding Carter
Cookies, a dragon dog, and a sword: what every well-equipped little girl takes on a journey. – Deborah Blake (Wickedly Ever After (Baba Yaga, #2.5))
Don't just tell your children about the world, show them. – Penny Whitehouse
Cookies, a dragon dog, and a sword: what every well-equipped little girl takes on a journey. – Deborah Blake (Wickedly Ever After (Baba Yaga, #2.5)
May your adventures bring you closer together, even as they take you far away from home. – Trenton Lee Stewart
Unusual Family Vacation Quotes
The world is a playground, and life is pushing my swing. – Natalie Kocsis
What do parents owe their young that is more important than a warm and trusting connection to the Earth? – Theodore Roszak
We have such a brief opportunity to pass on to our children our love for this Earth, and to tell our stories. These are the moments when the world is made whole. In my children's memories, the adventures we've had together in nature will always exist. – Richard Louv, Last Child in the Woods: Saving Our Children from Nature-Deficit Disorder
If you think adventure is dangerous, try routine; it is lethal. – Paulo Coelho
You are the bows from which your children as living arrows are sent forth. – Unknown
You go through life wondering what is it all about but at the end of the day it's all about family. – Rod Stewart
Children have always travelled, and because they are young and bright and full of contradictions, they haven't always restricted their travel to the possible. Children follow the foxes, and open the wardrobes, and peek beneath the bridge. Children climb the walls and fall down the wells and run the razor's edge of possibility until sometimes, just sometimes, the possible surrenders and shows them the way to go home. – Seanan McGuire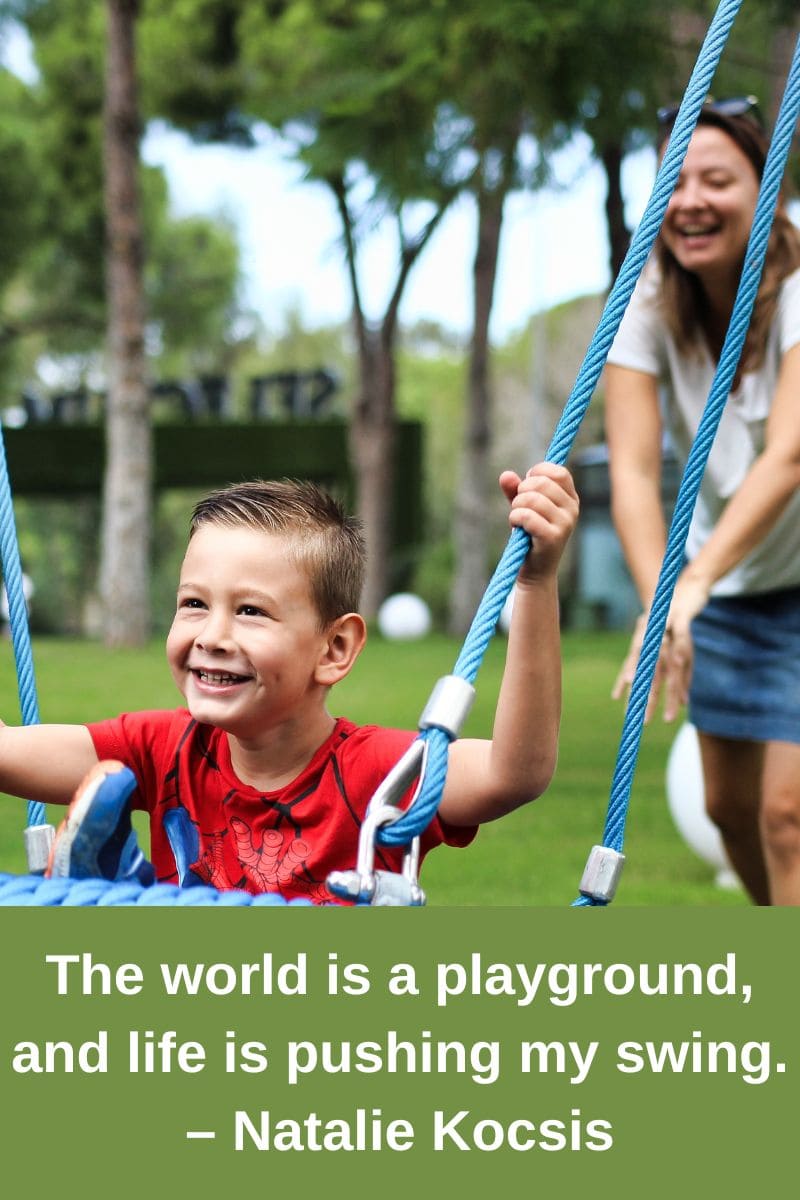 Vacation Quotes Kids Will Love
In fairy tales it's always the children who have the fine adventures. – Audrey Niffenegger
Actually, the best gift you could have given her was a lifetime of adventures. – Lewis Carroll
Blessed are the curious for they shall have adventures. – Lovelle Drachman
Ohana means family. Family means nobody gets left behind or forgotten. – Lilo and Stitch
Any day spent with you is my favorite day. – A.A. Milne
It's a magical world, Hobbes, ol' buddy… Let's go exploring! – Calvin from Calvin and Hobbes
Oh, the places you'll go. – Dr. Seuss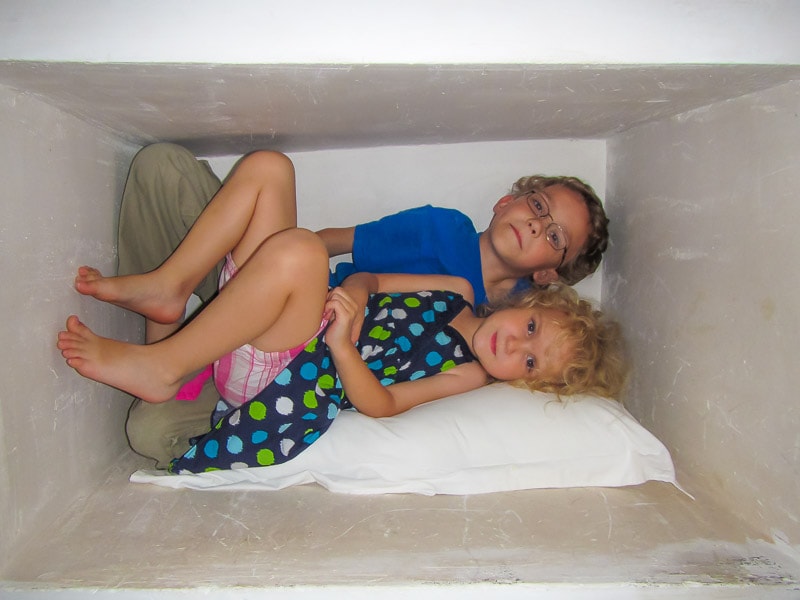 Inspiring Family Vacation Quotes
There are no seven wonders of the world in the eyes of a child. There are seven million. – Walt Streightiff
Sometimes you will never know the value of a moment until it becomes a memory. – Dr. Seuss
To be in your children's memories tomorrow, you have to be in their lives today. – Barbara Johnson
Home is people. Not a place. If you go back there after the people are gone, then all you can see is what is not there any more. – Robin Hobb
Together in our house, in the firelight, we are the world made small. – Jennifer Donnelly
Own only what you can always carry with you: known languages, known countries, known people. Let your memory be your travel bag. – Alexandr Solzhenitsyn
The real voyage of discovery consists not in seeking new landscapes, but having new eyes. – Marcel Proust
The best memories are those of people you love, the places you have seen together, and the experiences you have shared with one another. – Anonymous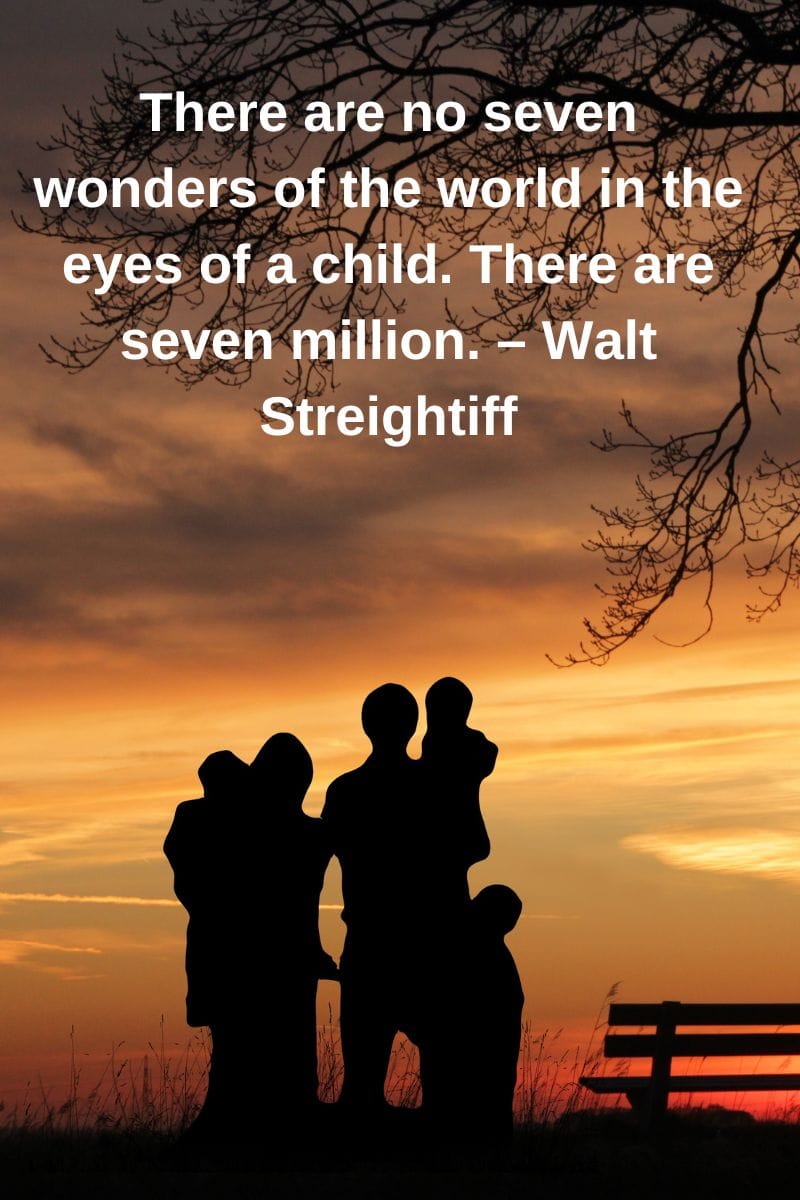 There you have it, folks – our handpicked list of the best family vacation quotes to get your wanderlust gears turning.
Whether you're planning your next big adventure or just daydreaming, we hope these quotes inspire you to pack those bags and make some unforgettable memories with your loved ones.
Safe travels!